Washington Hires Former Running Back Jason Wright As NFL's First Black Team President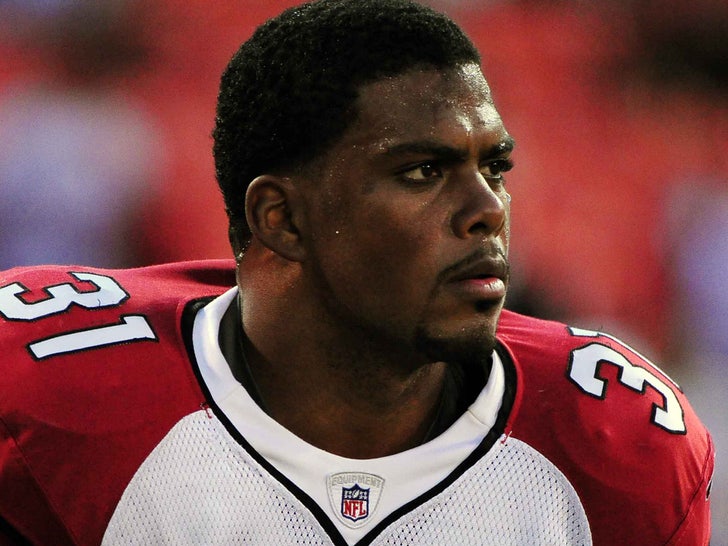 It's hard to believe (or maybe not given how the NFL handled Kaepernick's peaceful protest) but there has never been a black team president in the NFL.
But thankfully, that's changing this week. It was announced on Monday that former NFL running back Jason Wright will become the team president for the Washington Somethings.
Not only is Wright the first black team president, but he's also only the fourth former player to reach that role in history.
The 38-year-old spent 7 years as an NFL running back as an undrafted free agent out of Northwestern in 2004. He spent time with the Atlanta Falcons, Cleveland Browns and Arizona Cardinals — racking up 1,214 total yards and 5 TDs.

During the 2011 NFL lockout, Wright decided to leave go back to school — and got his Masters Degree in Business from the University of Chicago. He later went on to become a partner for McKinsey & Co., a major consulting company.
He talked to ESPN about the hiring and expressed excitement in being able to combine his two loves of football and business.
It's a huge moment to bring those two worlds together. What other job would they come together at such a unique time for an organization at the point our team is? I'm just happy I landed in this role at that time. There are other reasons it's historic, but that's a byproduct of me being the right and qualified candidate at this time. All of that is just icing on the cake.
Obviously it's not going to be easy for Wright. The team is currently dealing with a lot of PR issues. You all know about the controversy surrounding the team's former name, but there was also allegations of sexual harassment inside the workplace.
Wright said he's looking forward to transforming the culture inside the Washington franchise.
It's clear the team is trying to create a whole new brand. It's their second major non-white hire in the past couple months. As you may remember, they named Ron Rivera as the new head coach.
At least they're trying, eh? Even if it is a little late.
---