Dax Shepard Will Need Surgery After Breaking Multiple Ribs In Motorcycle Accident (Weeks After Breaking His Hand)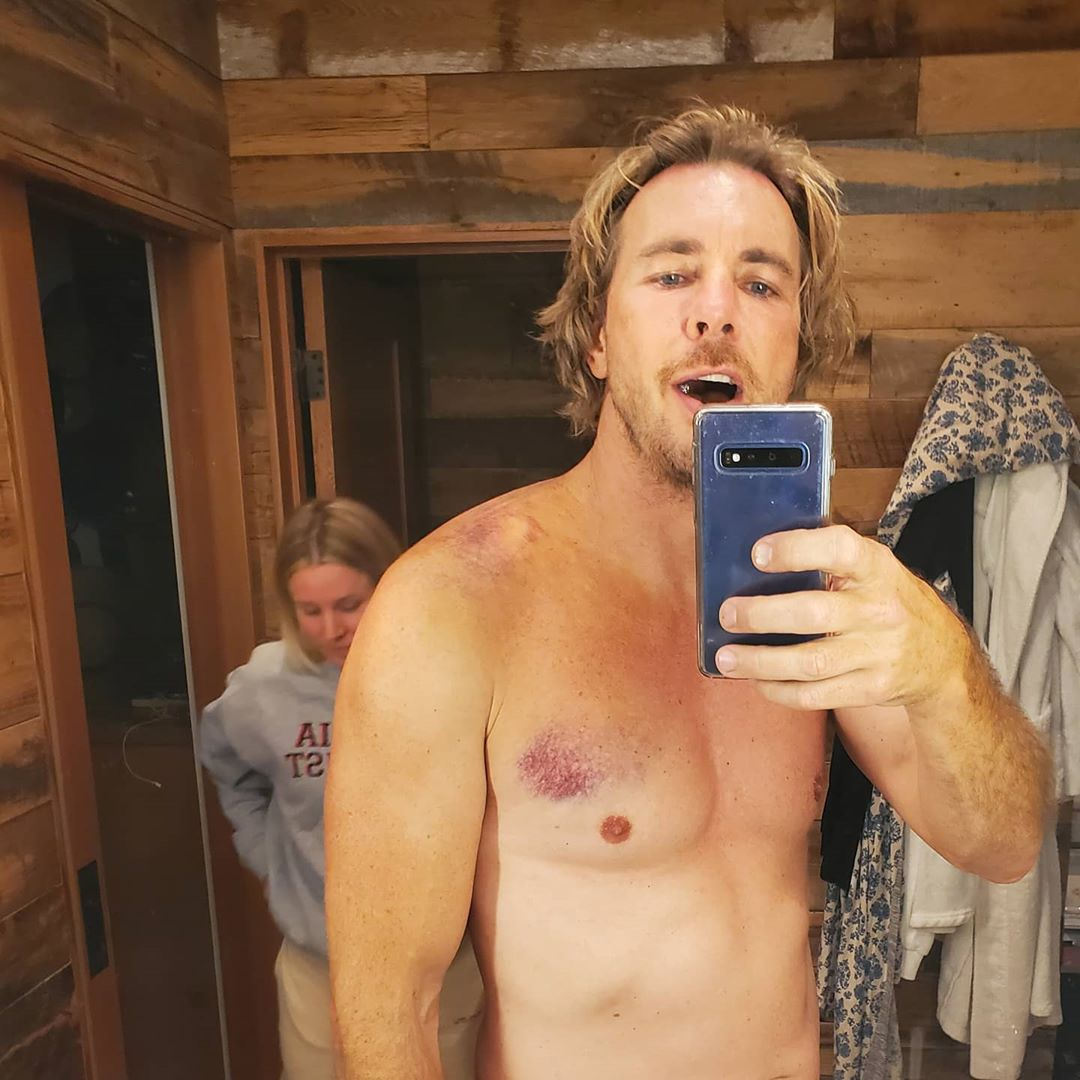 At 45-years-old, perhaps it's time for Dax Shepard to slow down. A few months back, he broke his hand and was forced to wear a cast for a few weeks.
And once he healed up from that injury, he decided to get back on the racetrack. Apparently, Shepard is a bit of an adrenaline junkie, and he often rides motorcycles at the Sonoma Raceway, which we have to believe is an activity Kristen Bell does NOT approve of.
Anyway, recently, he was racing on the track when he crashed and broke multiple ribs. He talked about the scary incident on his Armchair Expert podcast.
I was passing six guys at Sonoma Raceway on a motorcycle and I was braking very, very hard, hard enough that the back wheel was off the ground for a good 100 yards. I was totally at blame. I thought I would be able to slide in between, but someone turned in and I was already under full brake and I couldn't go anywhere.
He ended up clipping their bumper and went flying over the handlebars. A track employee yelled at him for his reckless driving.
The following day, he went to the hospital to get checked out, and it was bad news…
I've been at the hospital for seven hours today. The final tally was four broken ribs, the clavicle's broken in three places, and I need surgery. And then I broke my hand that I'd broke a couple months ago.
Shepard did say he feels pretty bad about the whole thing because he knows he probably scared his wife. I'm sure Bell feels like she has a third child in the house.
By the way, Dax ain't willing to give up biking for good, but he did say he'd retire for the rest of 2020.
---