Check Out Chrissy Teigen And John Legend's $23.95 Million Mansion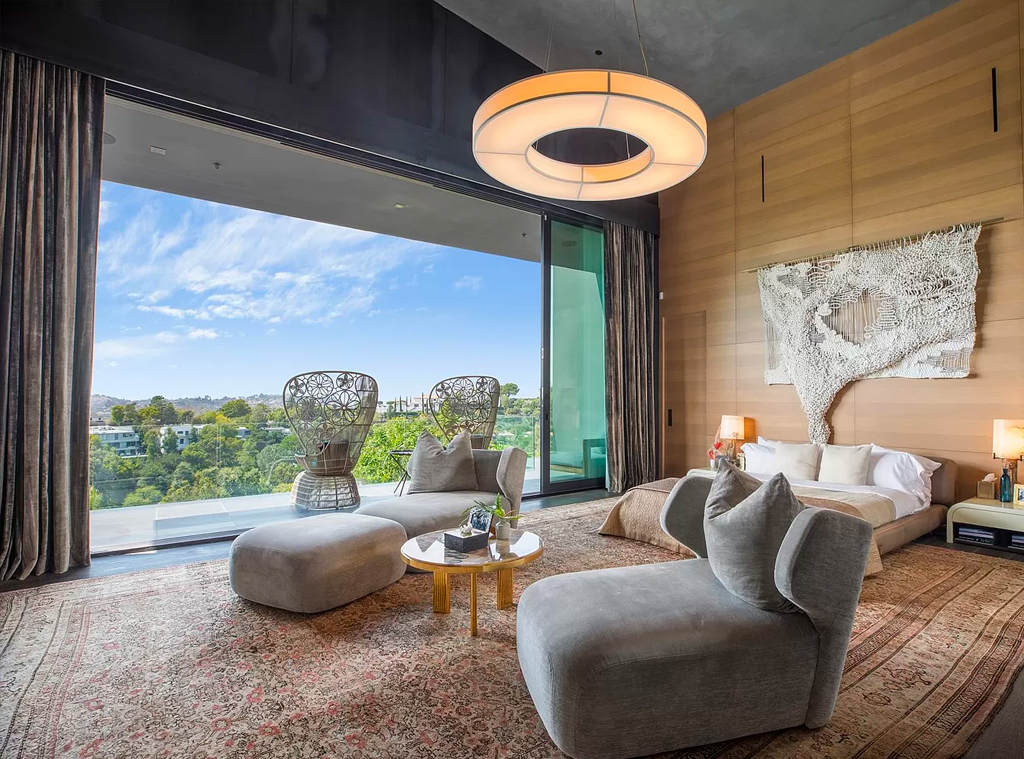 Do you have dreams of becoming insanely wealthy one day? And in those dreams, do you think about your dream home? Well, for nearly $24 million, you could have Chrissy Teigen and John Legend's Beverly Hills mansion.
Teigen and Legend are expecting another baby together, and apparently their 8,500 square foot mansion won't be enough room for them when the new baby arrives, so they're putting it on the market.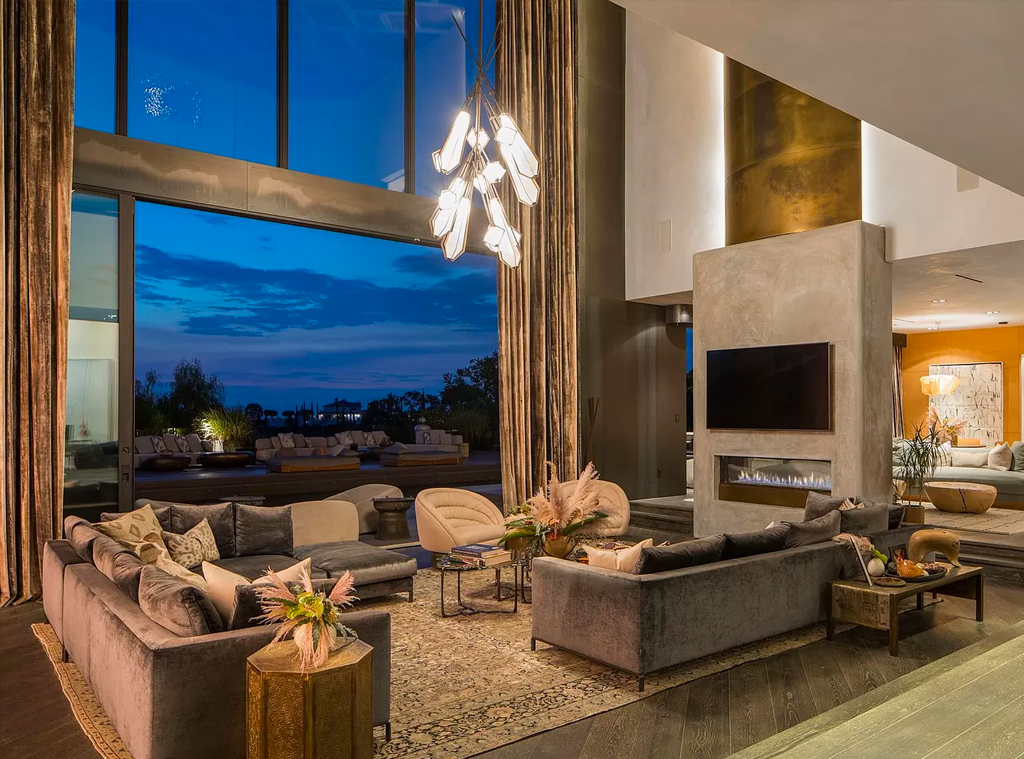 And if they end up selling it for $23 million, it'll have been a lovely investment for them because they purchased it for *just* $14.1 million back in 2016.
The house — which is listed by realtor Marshall Peck of Douglas Elliman — boasts seven bedrooms and eight bathrooms. The parlor includes 33-foot ceilings and a sculptural staircase while the living room has floor-to-ceiling windows, cerused oak floors, steel-rolled walls and mandala-patterned ceilings from Thailand.
Yeah. Seven bedrooms and eight bathrooms, but apparently adding one more baby will make it feel too cramped.
Whoever ends up buying this home is in for a treat, 'cause it's pretty damn nice.
The master bedroom has a "glam room," brass and concrete fireplace, newly designed closets and a balcony. The luxury extends into the backyard, which features canyon views, a wood-burning oven, a chef's grill and a heated saltwater pool and jacuzzi.
No word on where their new piece of property will be, but maybe they're shooting for 10 bedrooms this time. You know, just in case they continue popping out babies. Plan for the future, right?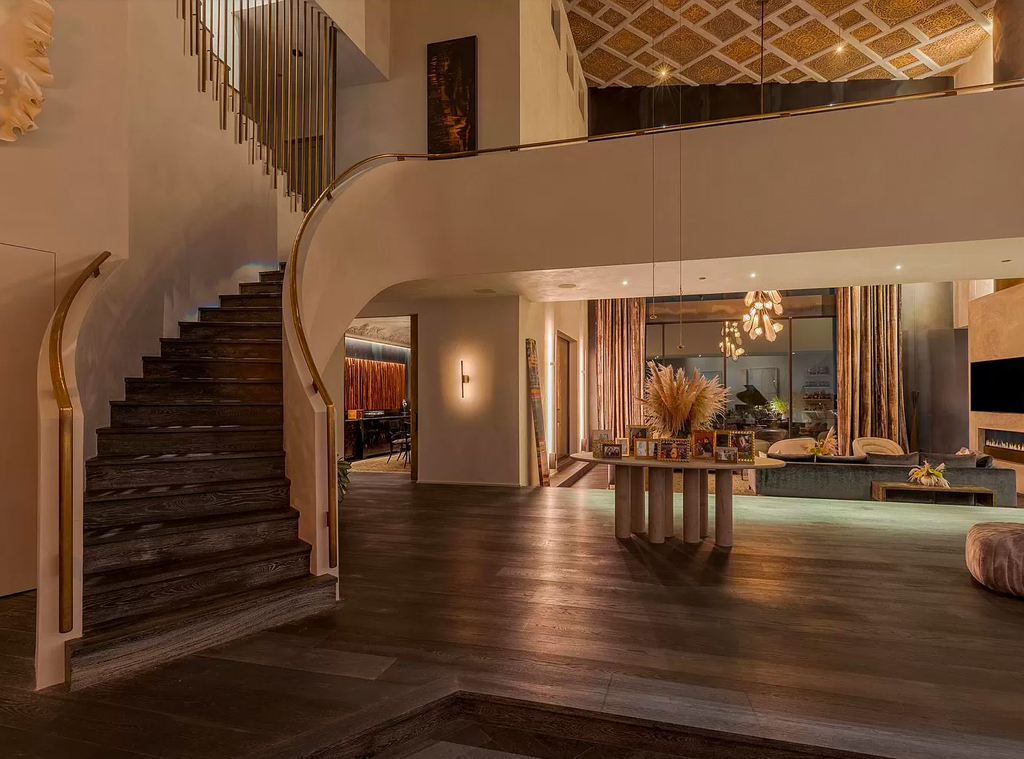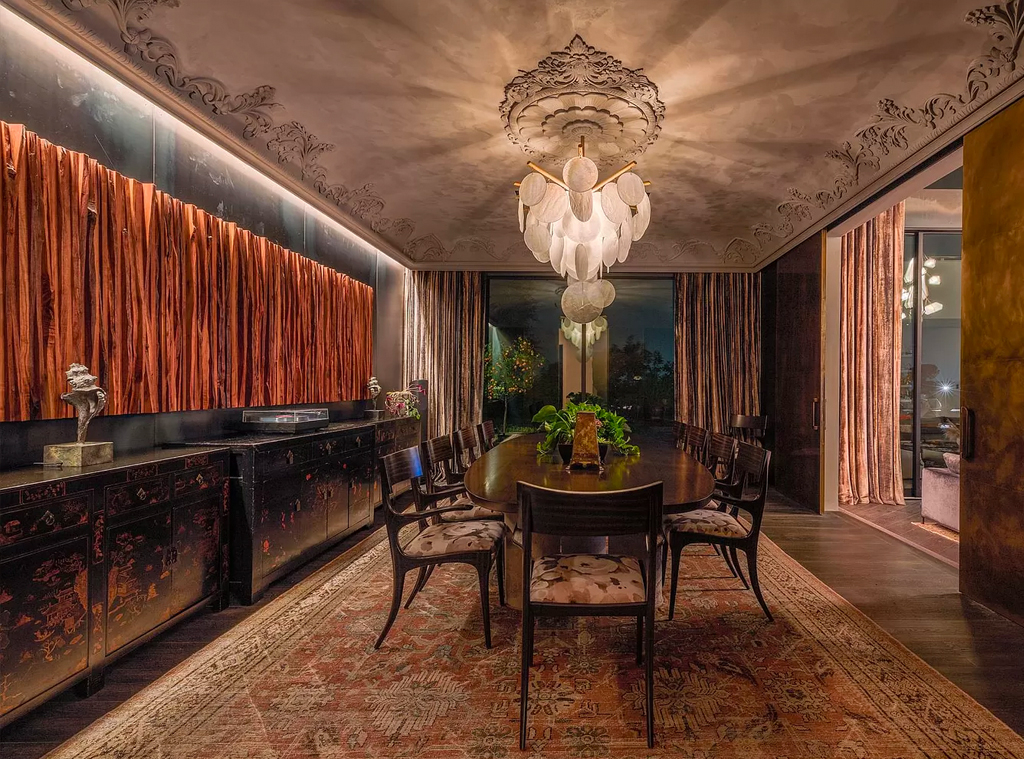 ---