'Stranger Things' Star Noah Schnapp Gets Canceled After Reportedly Saying The "N-Word" In Leaked Video, But Then Gets Uncanceled? (VIDEO)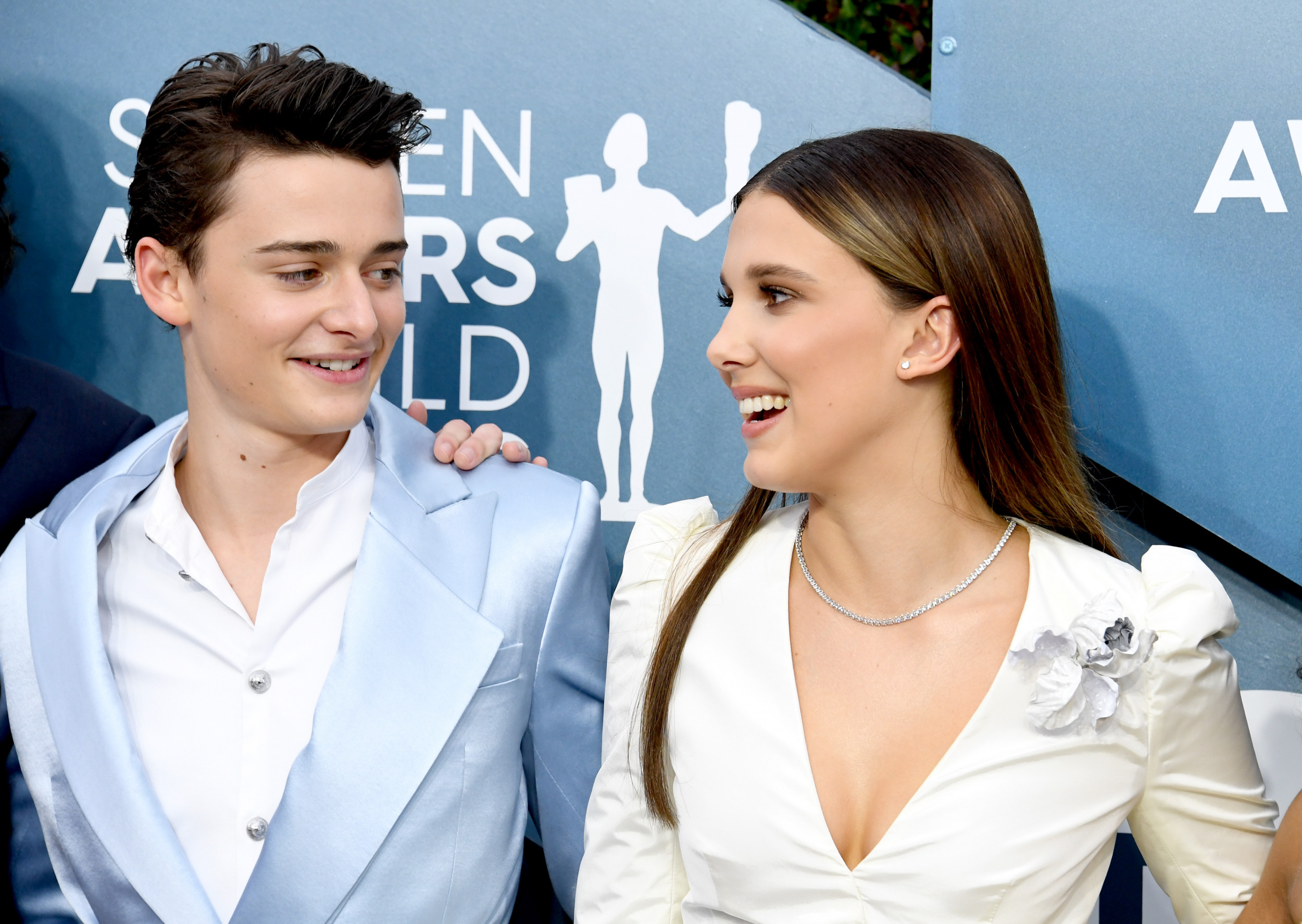 As we all wait for the next season of 'Stranger Things' Twitter was over here trying to cancel one of the stars of the show. Noah Schnapp, the 15-year-old actor who plays Will on the show, was trending for all the wrong reasons on Monday.
Twitter tried to cancel him after a video resurfaced of him reportedly saying the n-word multiple times while singing the song, Freaky Friday, by Lil Dicky and Chris Brown. In the song, Lil Dicky and Chris Brown switch bodies, so there's a part in the song, where "Lil Dicky" realizes he can now say the n-word.
Noah and his white camping buddies were singing this part of the song in a van, and if you just casually listen to the clip, it sounds like they're screaming the n-word over and over again.
But if you pay close attention, you can hear Noah is actually saying "neighbor" which is sometimes hard to hear over Brown singing the 'n-word' on the radio.
Noah made this clear in a statement released on Instagram:
Recently a video from last summer has gotten out of me dancing and singing a song while singing the word 'neighbor' over the N-word. I would truly never say the N-word and I'm not the type of person. I genuinely have never used that word in my life. Using the word 'neighbor' in that song was just something my camp friends and I did.

I apologize for using a replacement word. It is not my place to use one and I should of kept my mouth shut. I understand why it is found offensive and I am so sorry.
Damn. We got people out here apologizing for using replacement words now. 2020 is crazy. He's apologizing for saying neighbor! NEIGHBOR!
But honestly, as I've said before, this is a deeper issue. Young kids these days are all about hip hop culture. And to them, it's just what's hot right now. Some white 12-year-old from Idaho who says the n-word while rapping one of his favorite songs shouldn't be branded as a racist.
That being said, it doesn't mean he should be allowed to say it either. Ideally, the parents would step in and explain the history behind the word. Ideally, parents would teach their kids a lot of sh*t the internet shouldn't have to.
Anyway, point is, we live in complicated times, and young white kids today grow up idolizing these rappers. It's up to their parents to be like, "That's cool and all, but remember, you're still white, Trevor."
---