Kris Jenner Talks About Why The Kardashian Family Decided To End 'Keeping Up with the Kardashians'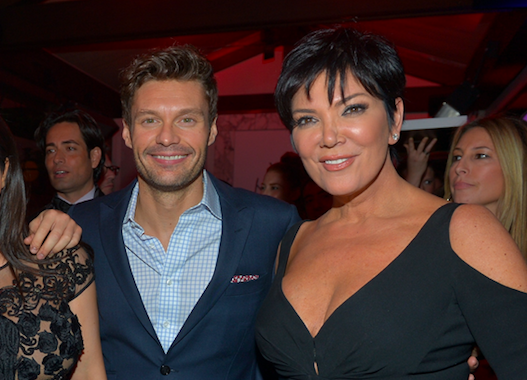 We told you yesterday that 'Keeping Up with the Kardashians' was ending in 2021 after being on the air since 2007. It was a bit of a surprise, considering the show seemed to still be going strong.
On Wednesday, Kris Jenner did a phone interview with On Air With Ryan Seacrest, and she had to fight back tears while talking about the show's ending.
You're going to make me cry all over again. t's funny, when we talked yesterday, I kinda had my wits about me and I thought I was really strong. And, you know, this is the right decision. Today I wake up and I was thinking about the first time you and I ever did an interview on the air, and I was so excited and so nervous.
As some of you may know, Ryan Seacrest serves as the creator/executive producer of the show, so this decision has a huge impact on him as well.
So why did they decide to end the show? Well, Kris claims it's simply the right time.
I think the number 20, well it used to sound good until 2020, but the number 20, it just seemed like the right time. I think for us to take a minute and breathe and everybody slow down a bit. Not slow down professionally, but just you know figure out what our next steps are.
And while that might be true, there are probably other things going on behind the scenes. You have Kim Kardashian trying to deal with Kanye West's mental health, you have Khloe Kardashian trying to ~begin again~ with chronic cheater Tristan Thompson, you have Kendall Jenner living a lackluster model life, Kylie Jenner's a boring parent now…it's just not the way it once was.
By the way, Kris says that Khloe is the family member who is taking the news the hardest…
We had to tell the crew yesterday, so we were all crying. But I think Khloe…is probably the one who is taking it the hardest and really hasn't stopped crying since we announced. She's been so sweet and just emotional about it.
---