'Mighty Ducks' Star Shaun Weiss Gets A Mighty Transformation, Thanks To Brand New Smile And Sober Living! (PHOTO)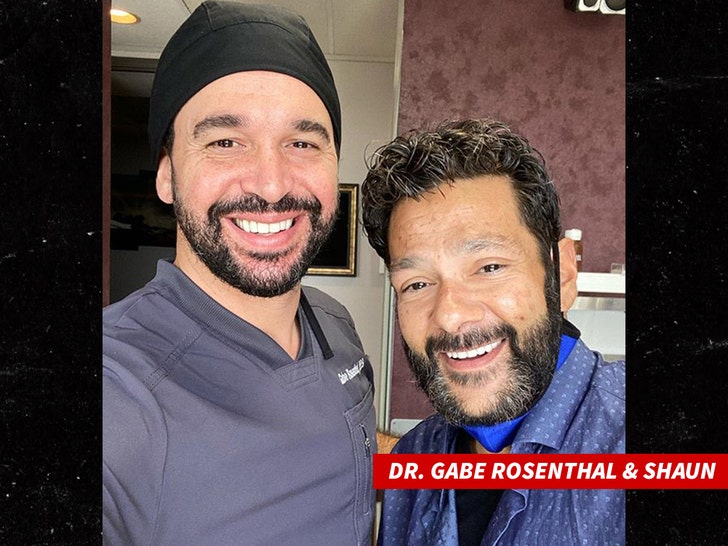 Finally, we have some good news to share with you regarding the fallen 'Mighty Ducks' star Shaun Weiss. The former child star who starred in the 'Mighty Ducks' franchise as the lovable goalie Goldberg, came close to losing his life multiple times throughout the past few years.
He's been addicted to drugs (meth) for several years now. Friends and even former co-stars have tried to get him help, but nothing seemed to ever stick.
Thankfully, that might be changing now. Last year, when the latest round of shocking photos hit the internet, several people reached out to Weiss, and they managed to get him in a sober living facility in Woodland Hills.
It has apparently changed his life. He's been clean for over 200 days and is attending outpatient meetings 5 days a week. The only problem is that he still had an unhealthy looking mouth, due to his meth usage. His teeth were rotting and causing him multiple infections.
After his story/recovery went viral, a dentist by the name of Gabe Rosenthal decided to give Weiss a full dental scholarship valued close to $100,000.
We're told the entire process takes up to a year … since he had to get a handful of teeth removed back in July. The teeth were infected … causing him pain. Shaun got upper implants Tuesday and will get his lower implants in a few weeks, but the improvement has been drastic … he just can't stop smiling.
As you can see from the photo, this is the best he's looked in years. He's put on weight, got a new smile, his skin is clearing up…all positives.
Now let's hope he can stay sober. I can only hope he has a dedicated team watching him. It would be such a shame to do all this work and then see him go back down that dark road, but that's the risk you take when helping out an addict.
You better be doing it out of the kindness of your own heart, 'cause you'll often be disappointed otherwise.
---