'Bachelor' Star Colton Underwood Is A Stalker? Ex-Girlfriend Cassie Randolph Files Restraining Order Against Him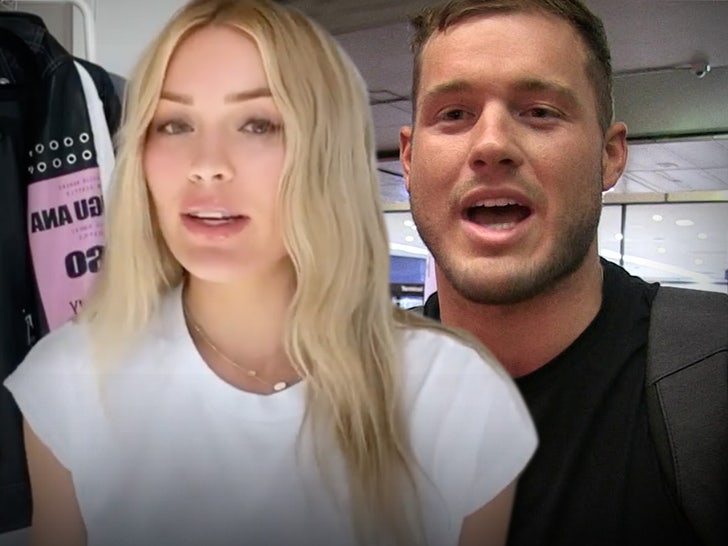 The 'Bachelor' wanted you to believe Colton Underwood was just some dude from the heart of America who just wanted to find love, but it turns out, Underwood is not as squeaky clean as the network made him out to be.
This past weekend, it was revealed that his split with Cassie Randolph took a pretty dark turn. Randolph filed a restraining order against Underwood on Friday.
Colton picked Cassie at the end of his season of 'The Bachelor' in 2019 … but the two never got engaged. The couple announced their split in May of this year, and there were rumors that the breakup was a bad one … but it was unclear what exactly happened.
Now, because of the restraining order, details are starting to come out, and they don't look good for Underwood.
According to the court documents, Randolph claims Underwood has been stalking her for months. He's been sending her "unsettling" text messages, and even planted a tracking device on the back bumper of her vehicle.
And, then there's this … Cassie claims Colton's been showing up uninvited to her L.A. apartment and parent's house in Huntington Beach. She claims he takes obsessive walks to her apartment complex and loitered in the alley outside her bedroom window at her parent's Huntington Beach house at 2 AM.
Sounds like this dude has some major issues. He also at one point sent her text messages from a "mystery stalker" and then later admitted the texts came from him.
We still don't know if the judge has signed off on the order, but if Randolph can prove just one of these allegations, then you'd have to assume the judge will approve it.
By the way, sources claim Randolph is really upset it came to this. She did not want to make this public, but she's now fearing for her safety.
Of course, Colton's insiders paint a different story. They say Randolph just wants attention…
Cassie is still trying to sell the show. Her family is also in it. When they broke up, she tried to keep it just friends, but his feelings never went away for her. She did like the attention, so it was very hard for him.
---