Chris Evans Breaks Silence After Accidentally Posting A Photo Of His Erect Penis
You probably heard the commotion this past weekend involving Chris Evans. The beloved actor made headlines after he accidentally shared a photo of his erect penis to his Instagram Story.
He was apparently playing some game, and he forgot to cut the video at the end, which showed his camera roll. And on that camera roll was a dark photo of his penis, along with this photo…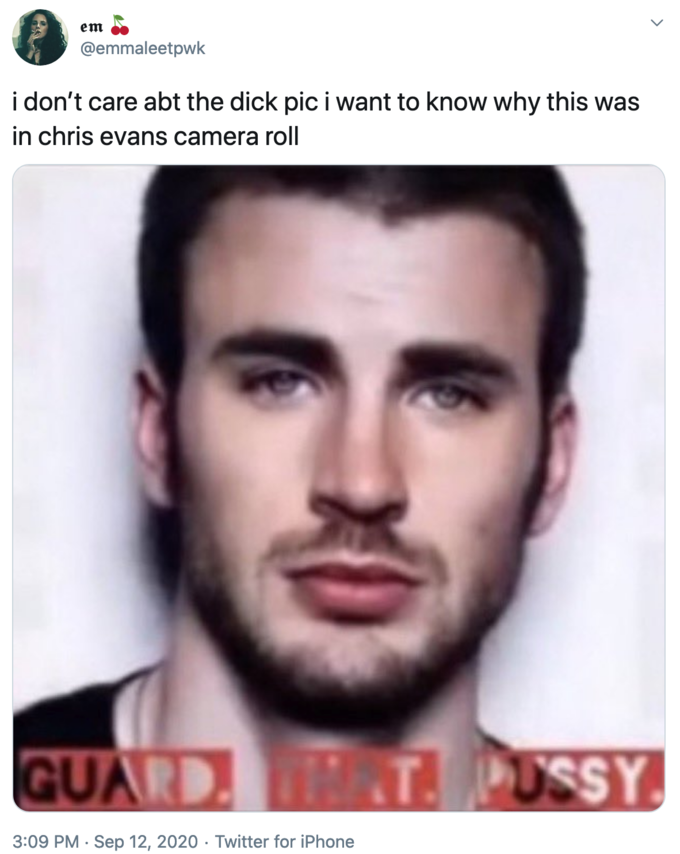 It was a pretty bizarre moment and for almost the entire day, Evans was trending on Twitter.
He went silent on social media for three long days before breaking his silence with this post on Twitter…
Now that I have your attention
🤦🏻‍♂️🤷🏻‍♂️….

VOTE Nov 3rd!!!

— Chris Evans (@ChrisEvans) September 15, 2020
As you can see, the tweet has nearly 1 million likes. He played it perfectly. I mean, no one wants to hear some "apology" for accidentally posting a d**k pic. It ain't that serious.
So instead of dragging it out, he took the opportunity in the spotlight to remind people to do something very important…like vote.
And his celebrity friends appreciated the move…
My boy! Proud of him. Got MY attention!

— Jamie Lee Curtis (@jamieleecurtis) September 15, 2020
This is a power move.

— Hilarie Burton Morgan (@HilarieBurton) September 15, 2020
Some hot pics here: https://t.co/1jTduAYNEH

— billy eichner (@billyeichner) September 15, 2020
Well played, Chris. Well played.
---