Netflix 'Cheer' Star Jerry Harris Under FBI Investigation For Sex Abuse Of Minors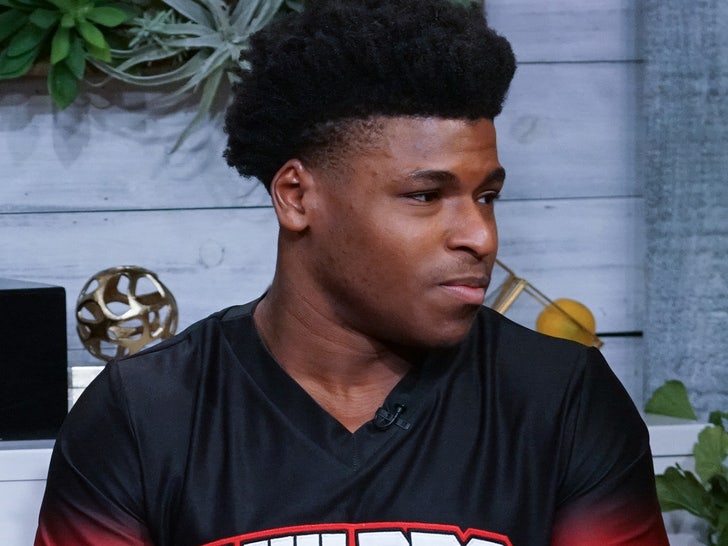 Say it ain't so. One of the more adored cast members of Netflix's hit reality show 'Cheer' is now under FBI investigation for sex abuse of minors. It's truly a shocking announcement because everyone on the show (and all the fans) loved Jerry Harris.
He was basically the mascot of the group and was always building people up, even when he wasn't directly involved in the routine. He seemed like the perfect teammate/student, but these allegations could potentially change all of that.
On Monday, it was revealed that the 21-year-old star is under investigation by the FBI. They reportedly searched his home for three hours last week after twin brothers accused him of sexual abuse when they were just 13/14 years old.
In the lawsuit, they claim Harris almost immediately began taking them into his inner circle, befriending them on different social media platforms … and, eventually, soliciting 'booty pics' from them — exploiting the fact they were both gay.

The docs say the boys reluctantly complied at times with Harris' requests, but go on to claim his requests became more frequent and more offline … meaning he would allegedly solicit sexual acts from them in person, while also allegedly sending sexually explicit photos and video to them too.

One of the brothers claims in 2019 Harris led him to a bathroom during a cheer competition and cornered him in a stall. He then allegedly begged for oral sex, but the boy was able to escape when his phone started ringing.
When these interactions occurred, the boys would have been 13/14 and Harris would have been 19/20.
According to the suit, the boys' mother reported Harris to local authorities in July of this year, and later to the FBI in August — which resulted in a raid of his home this week. They are now seeking over $1 mil in damages.
Additionally, Varsity Brands (a huge company in the cheerleading world) reported Harris to police after hearing about the allegations from the brothers.
The brand's chief legal officer, Burton Brillhart, penned letters to authorities in Florida and Texas, noting that the company has 'barred this person from having any affiliation with Varsity Brands or any of its subsidiaries or affiliates, now and in the future.'
Of course, Harris and his legal team are denying the claims, and they are confident the truth will come out soon…
We categorically dispute the claims made against Jerry Harris, which are alleged to have occurred when he was a teenager. We are confident that when the investigation is completed the true facts will be revealed.
---