UH-OH! Cardi B Files To Divorce Offset, And She Wants Him To Pay Child Support!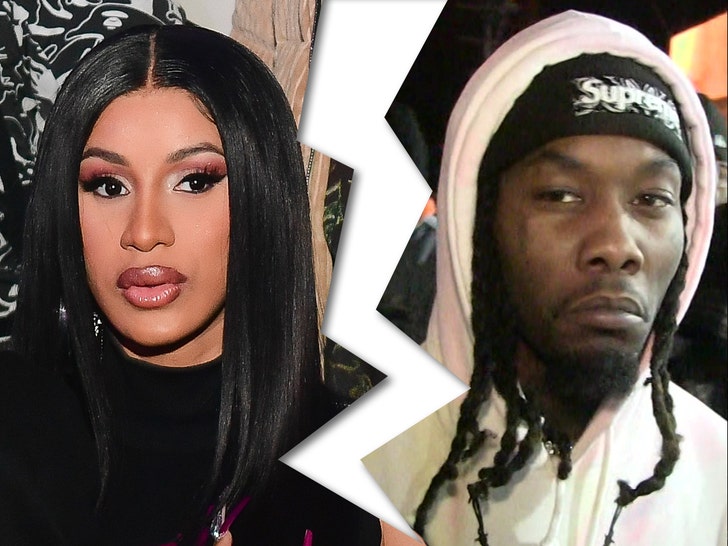 Damn. Another celebrity marriage is going up in flames. TMZ is reporting that Cardi B is done with Offset and has filed for divorce in Georgia.
She reportedly filed the paperwork on Tuesday and she's seeking primary custody of Kulture (their 2-year-old daughter) and is asking Offset to pay her child support, but it's not clear how much she's asking for.
It's a bold move, considering they're both walking around with a net worth of around $25 million.
She also makes clear in her docs that they're currently separated, and 'there are no prospects for a reconciliation.'

Cardi is also adamant in the docs she wants Offset to be ordered to pay her legal expenses.
For those who don't remember, Cardi and Offset secretly got married back in 2017 and only shared that they were married a year after.
A few years back, they hit a rough patch when Offset allegedly cheated on her, but they had appeared to work all that sh*t out. If you remember, he was very apologetic during the cheating scandal, even begging for Cardi's forgiveness during her set at Rolling Loud.
This story is still developing, so we don't know what caused Cardi to file for divorce, but it might just be that the trust was broken years back. It's hard to rebuild trust.Perhaps she wasn't able to move on from it.
Looks like her WAP is back on the market.
---