Cardi B Is Already Changing Divorce Demands, Says Her Lawyer Was Asking For Things She Didn't Want!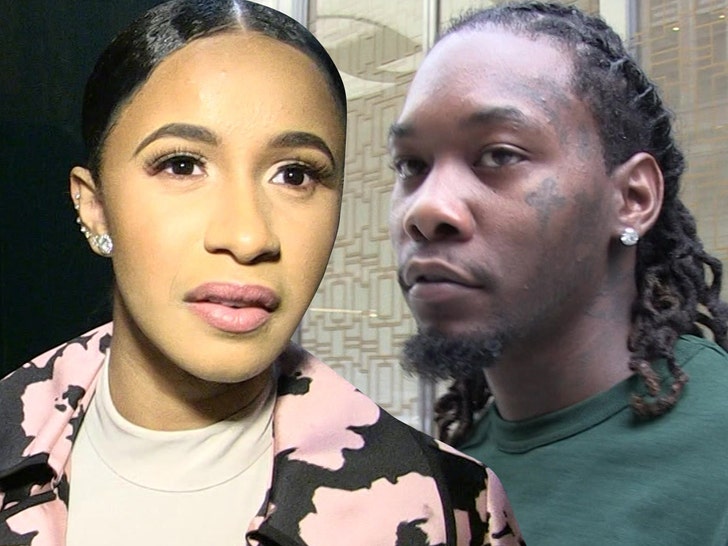 Yesterday we told you the not-so-shocking news, Cardi B and Offset are getting a divorce after three years of marriage. It's not exactly surprising, considering they got married on a whim and Offset allegedly cheated on her a few years back.
But still, it's big news because Cardi is one of the hottest names in music at the moment. It was first reported that Cardi was asking for primary custody of their daughter Kulture, along with child support payments.
Now though, her side is painting a different picture. Sources say that Cardi did not know her lawyer was positioning her case this way.
We're told she wants Offset to have joint custody of Kulture and is determined to have an amicable, co-parenting situation. Our sources say Cardi is in touch with her lawyer and the document will be amended to reflect her wishes.
And she proved that this wasn't all talk because early Wednesday morning, it was confirmed that she officially filed the amended divorce docs.
The new docs state that she wants the court to enforce whatever arrangement she and Offset reach. She wants Offset to have joint custody and she will NOT seek support from him.
So yeah, this is a good look from Cardi. After all, she's worth over $25 million, and that number is only going up. In a few years, she'll probably be worth way more than Offset, so her demanding child support didn't make much sense.
One thing I do wonder is if she truly didn't know her lawyer was going to ask for these things, or if she did know and was acting out of anger. It's certainly possible Offset did something to piss her off (cheating again) and she went to her lawyer and was like, "I WANT IT All!"
---