Justin Bieber And Chance The Rapper Go The Gospel Route In New Music Video 'Holy'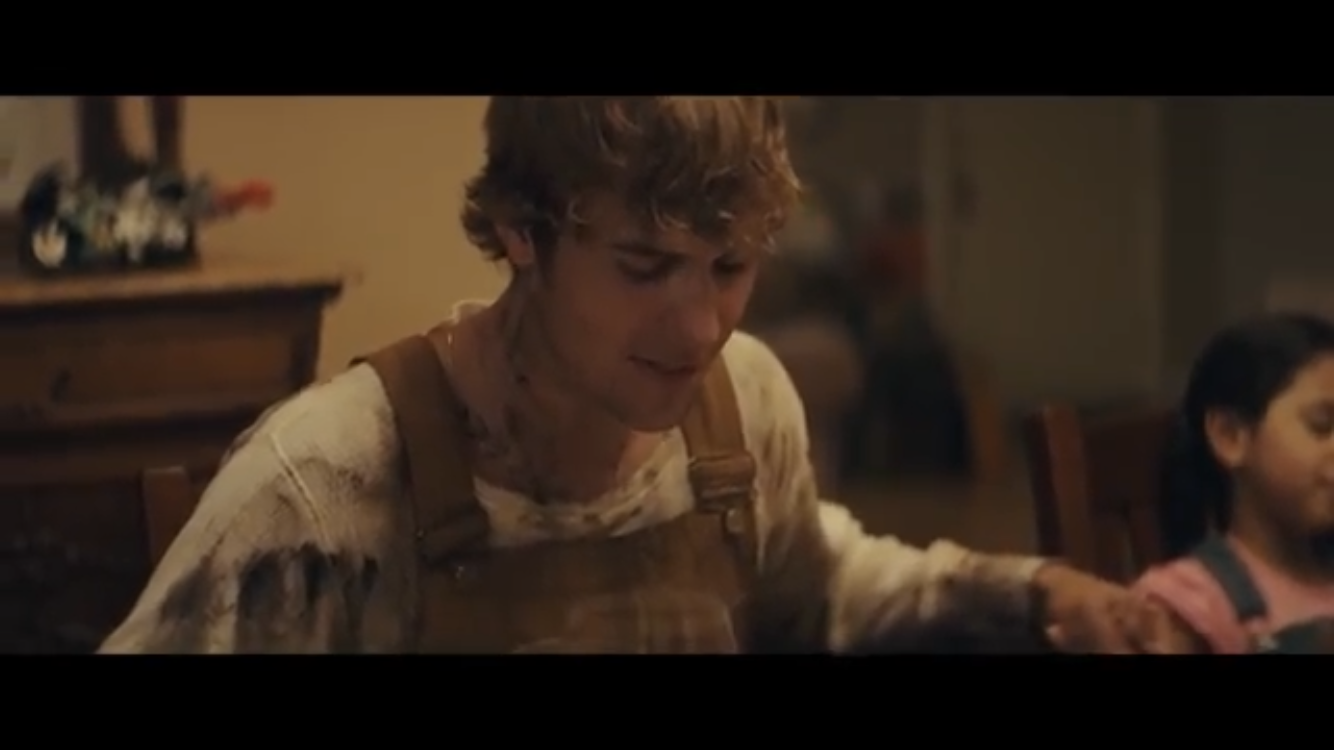 It looks like Kanye West has inspired a bit of a gospel takeover in the hip-hop/pop world. Justin Bieber teamed up with Chance the Rapper for his new 'Holy' track.
The song is meant to be uplifting and talks a lot about how much God loves you and forgives you. It's somewhat catchy.
The music video was released at midnight on Friday, and I know it's supposed to be cute and heartwarming, but it just comes across as extremely corny to me.
It feels like Justin Bieber is trying to imagine what life is like as an average person, and to him it means working out in the heat and being just the right amount of dirty all the time.
[In the video Bieber] and actress Ryan Destiny, are making ends meet as he works as a construction worker and she works in a nursing home in a small town. The young couple, though having a difficult time, find a way to keep their heads above water, until they get evicted from their room in a motel. While walking alongside a highway, they're met by a man in a military uniform—played by Wilmer Valderrama—who takes them home to a warm house and meal.
I mean, I'm not trying to hate on the message here, it's just, I'm having a hard time believing Bieber in this role. And why was he always dirty? Even when Wilmer invited them in for dinner, he was still all dirty at the dinner table.
You'd think they would be like, "Hey, man. Go wash up first. We'll wait." but I guess that would ruin his "AVERAGE MAN! I WORK HARD!" appearance.
Anyway, Chance is really proud of this collaboration. He wrote on his instagram account…
I made one of my most important songs with one of my most supportive friends and I really want yall to hear it tonight when it drops. I know this record will make you feel something and I know that feeling is love.
Check out the music video below…
---