Chrissy Teigen Reveals Pregnancy Loss Following Hospitalization, Celebs Rally To Support Teigen And John Legend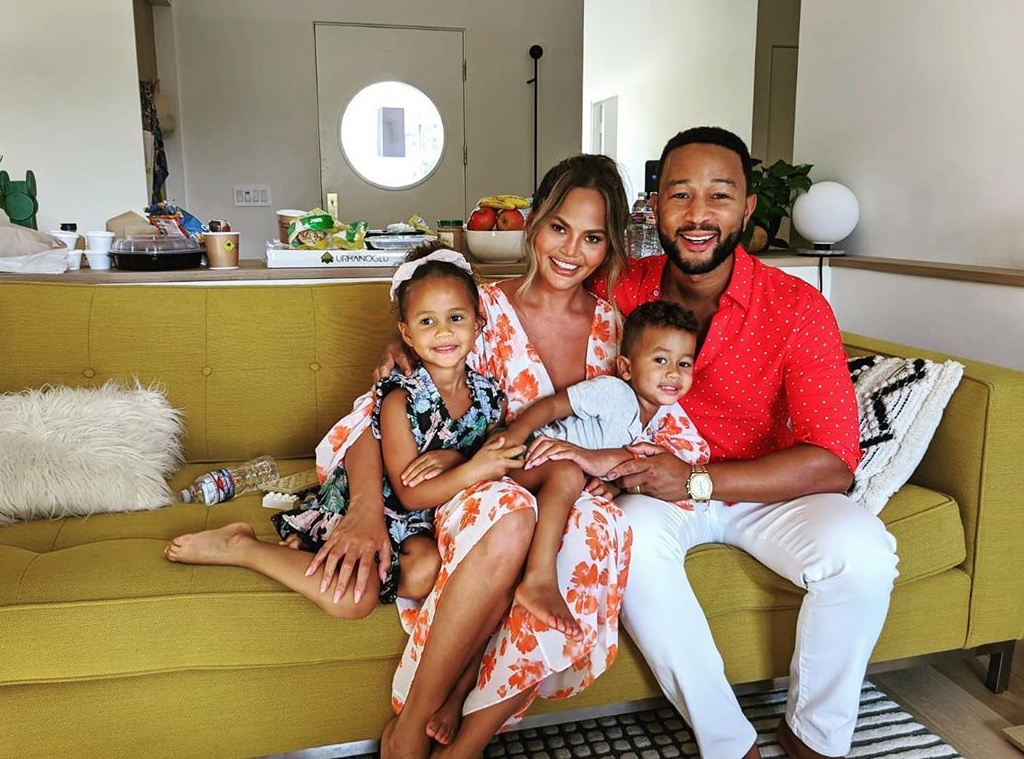 Some incredibly sad news to report today. We told you earlier this week that Chrissy Teigen went to the hospital back on Sunday due to excessive bleeding during her pregnancy.
She and John Legend were expecting their third child together. They already share a 4 and a 2-year-old together.
On Monday, Teigen updated her fans to let them know a great team of doctors were caring for her and trying to get the bleeding to stop. She seemed hopeful that things would turn around.
I guess in the simplest of terms, we can say my placenta is really, really weak. I feel really good. The baby is so healthy, growing stronger than Luna or Miles. He moves a lot. He moves so much earlier than they ever did. So, I can't wait for him. But basically, he's the strongest coolest dude in the s–ttiest house. His house is just falling apart. It didn't have a good foundation to begin with.
On Wednesday, Teigen went on her social media accounts to let her fans know she suffered a pregnancy loss.
We are shocked and in the kind of deep pain you only hear about, the kind of pain we've never felt before. We were never able to stop the bleeding and give our baby the fluids he needed, despite bags and bags of blood transfusions. It just wasn't enough.
She went on to talk about how they never give their baby a name until right before they're born, but for some reason they had been calling this baby Jack, so from now on, he'll always be Jack to them.
To our Jack—I'm so sorry that the first few moments of your life were met with so many complications, that we couldn't give you the home you needed to survive. We will always love you.
She posted the photos you see below, which paint an incredibly sad scene. We're not sure why the photos were snapped, but if we were to guess, it would be a sorta educational/comforting thing. Something other mothers who are experiencing similar grief can look at and not feel so alone.
Several celebrities commented and sent out their love and and support to Teigen and Legend…
Channing Tatum wrote: Sending so much love to you right now
Gabrielle Union wrote: We love you guys so much and we will be here for whatever y'all need.
Hailey Bieber wrote: I'm so, so sorry. Thinking of you and John, praying for you guys and sending you so much love during this time."
Kim Kardashian wrote: We're always here for you and love you guys so much
Selma Blair wrote: I am so sorry. This grief. This grief. It will hold you and the love will break through. I am so sorry . Your family. You. Love you. My deepest sympathies.
---