Insane Video Shows Mother of 3 Crashing Into House While Driving Drunk With Kids In Car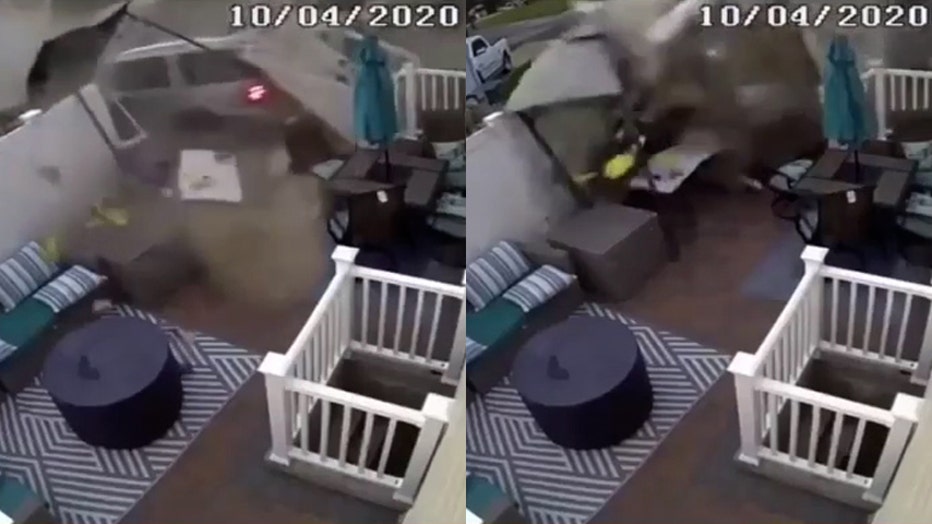 2020 has been a crazy year, and it just got even crazier for Angelica Reyes and her family, who saw part of their house get destroyed via Nest camera.
Reyes and her family were at a friend's house when their Nest camera detected movement on their driveway.
And when they opened the app, this is what they saw…
The woman speeding down the street and crashing into Reyes' house is 34-year-old Ashley Thomas-Smith. She was driving down the street with her three daughters in the backseat.
And unfortunately, she was intoxicated. Thankfully, no one was injured in the crash, which is basically a miracle. Thomas-Smith was reportedly stuck inside the car for an hour because Reyes' fridge was blocking her door.
Reyes, who just opened a daycare inside her home before the pandemic, is now forced to close, again. But, she said she's feeling grateful and overcome with emotion, thinking about what could have happened had children been inside her home at the time.
As for Thomas-Smith? Well, she's facing several charges, including driving while intoxicated and endangering the welfare of children. Her license has also been suspended. The kids are reportedly with their father.
Oh and get this, she pled not guilty to the charges. Clearly, she's not ready to change yet.
---