Wait, Whaat? Lori Harvey Seen At The Club With Her Hands Down The Pants Of Akon's Brother Bu Thiam!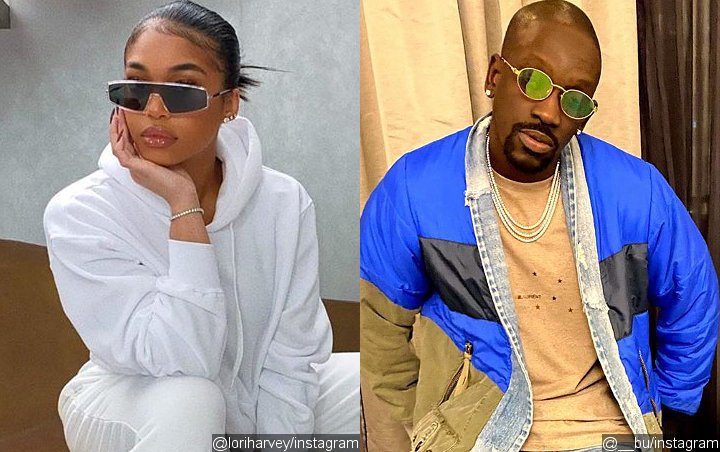 You all know about Lori Harvey. The 23-year-old stepdaughter of Steve Harvey is one of the hottest models on Instagram at the moment. She has received a lot of, uh, love(?) from the hip hop community. Several rappers have dropped her name in their songs.
She had been dating Future for a decent amount of time, but here recently, they decided to go their separate ways. And it looks like Lori has already moved on with Akon's nearly 40-year-old brother, Bu Thiam.
According to The Shade Room, a witness reached out to them after enjoying some nightlife in Miami. They sent the clip you see below, which reportedly shows Lori with her hands down Thiam's pants.
TSR wants to make it clear they can't confirm it's Lori in the clip, but the witness seemed certain.
I was exchanging phone numbers (cuz I'm trying to get a baller of my own) when I see Lori Harvey all boo'd up with some guy. Anyway, they say he go by Bu, and he's Kanye's manager. Well, Bu looked like he could be Lori's new boo but I couldn't say for sure. All I know is they were real close all hugged up. I caught them on video real quick.
And while Thiam got his start in the music business because of his brother's success, he has since made a name for himself.
The music manager has also since built his own legacy: He discovered and signed T-Pain in 2005, signed Jeremih and shepherded the instant hit 'Birthday Sex,' and became, at 28, Def Jam's youngest vice president of A&R. After working with the likes of Lady Gaga and Rihanna and helping pair Jay-Z and Kanye West for their record Watch the Throne, Thiam also set up his own company, Bu Vision.
So yeah, the dude is doing his own thing. He's not just Akon's brother.
One thing's for sure, Lori doesn't seem to have a type. All her flings have looked a little different and they've all been wildly different in age.
I guess when you're coming out the pool like this, your options are unlimited…
---