Timothee Chalamet Admits He Was Super Embarrassed By Those Awkward Make-Out Photos With Lily Rose-Depp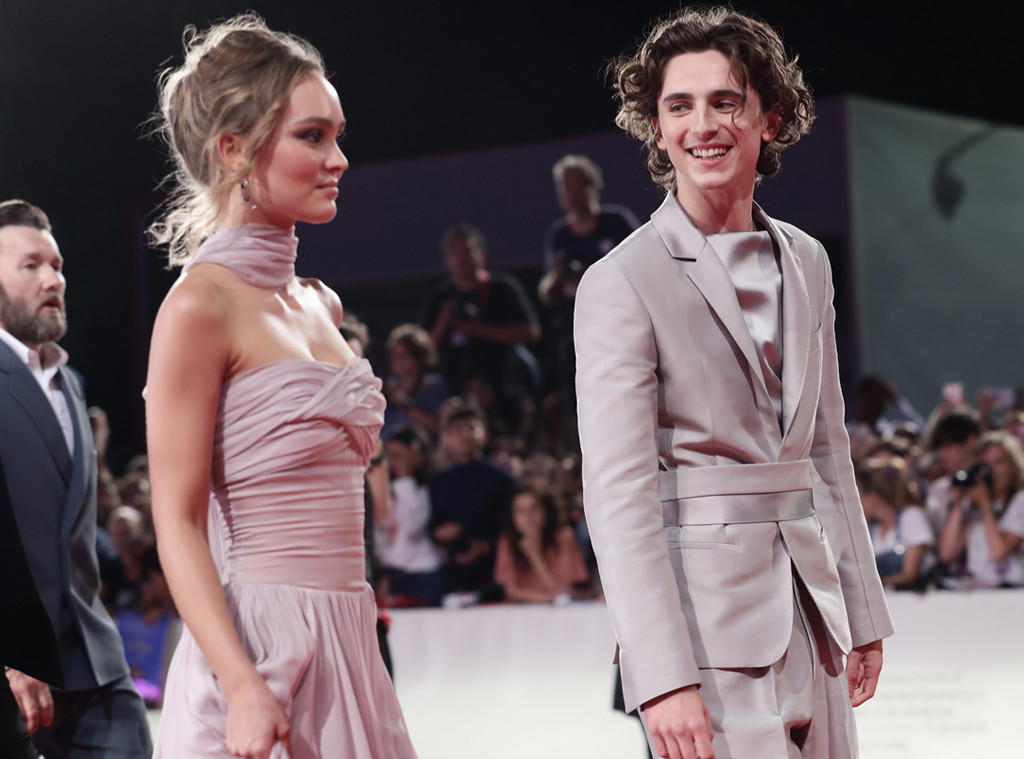 Remember those, uh, passionate(?) make-out photos featuring Timothee Chalamet and Lily Rose-Depp on a yacht? It has been a minute since they've been released, so let's refresh your memory.
The internet went in hard on the couple, clowning on Timothee for being so pale and questioning if they actually knew how to kiss.
Of course, Timothee and Lily have since broken up, but that doesn't mean the photos don't still haunt the 24-year-old movie star.
During an interview with GQ, he admits he was super embarrassed by the photos…
I went to bed that night thinking that was one of the best days of my life. I was on this boat all day with someone I really loved, and closing my eyes, I was like, indisputably, 'That was great.'

And then waking up to all these pictures, and feeling embarrassed, and looking like a real nob? All pale?' And then people are like, 'This is a P.R. stunt.' A P.R. stunt?! Do you think I'd want to look like that in front of all of you?!'
Hey man, don't sweat it. If you take random photos of anyone's make-out session, there are going to be more than a few unflattering photos.
Plus, it's not like it hurt his dating career. The dude still has women, young and old, fawning all over him. His friend/frequent co-star Saoirse Ronan said she often has girls running up to her asking her about Timothee's hair.
By the way, Timothee couldn't have been TOO embarrassed by the photos, 'cause he was caught in a very similar position with Mexican actress Eiza Gonzales just a couple months ago.
---