Zac Efron's New Bae Vanessa Valladares Throws Him Surprise Birthday Party In Australia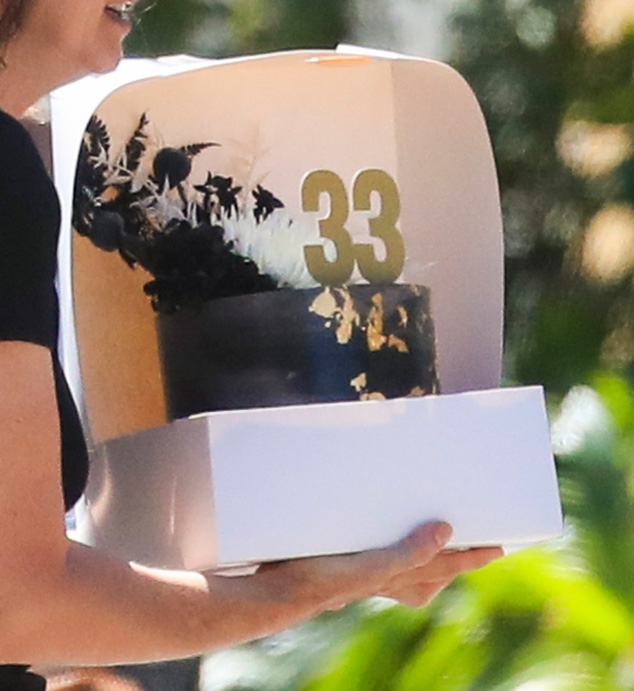 We told you back in September that Zac Efron was spotted holding hands with a new girl by the name of Vanessa Valladares. She's an Australian model, and they reportedly met earlier in the summer.
And they've been inseparable ever since. Sources say they took a ski trip together and that Efron is basically living in Australia now.
Efron turned 33-years-old on Sunday (Oct. 18) and Valladares surprised him with a birthday party down in Australia. Local radio host Kyle Sandilands was invited to the shindig, which had around 30 people in attendance. Kyle spoke about the party during a recent episode of the Kyle & Jackie O Show.
He said Craig Hemsworth (dad to Chris and Liam) was at the party, as well as tennis star Pat Rafter.
I'm not going to go through every single person, but there was rock stars, movie stars, television stars—a very cool Byron sort of crowd.
Sounds like he asked them who he could reveal on his radio show and they were like, "Uh, just tell them about the tennis dude, and the Hemsworth dad."
Kylie said the whole party was a surprise planned by Vanessa, 'She put the whole thing together. She's a sweetheart," he told his listeners.
It appears she and Efron are pretty serious.
He absolutely loves Australia. Well, he's in love with this girl Vanessa. They're lovely. Beautiful couple. They do everything together. They're just really sweet, and they're lovely.
Perhaps he's finally found the right Vanessa?
---