Rick Ross Making BIG Moves, Buys 87 Acres Of Land In Georgia For A Cool $1 Million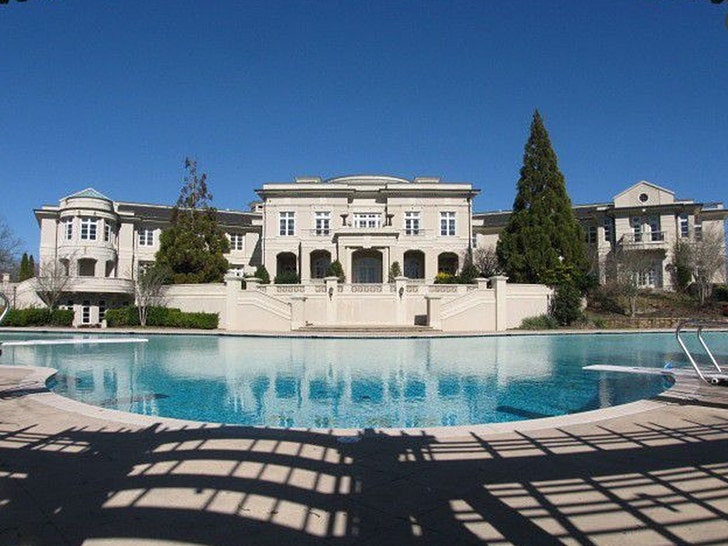 When Rick Ross purchased Evander Holyfield's massive estate in Georgia back in 2014, it was a pretty big deal. After all, the property is absolutely insane. It's a 45,000 square-foot mansion. Yes, you read that right. 45,000 square-foot mansion, featuring an indoor pool, an outdoor pool, movie theater, bowling alley, 12 bedrooms and 21 bathrooms.
This dude is basically living in a Dave & Buster's, and now he's ready to expand in a big way.
The rapper just dropped $1 million to become the proud owner of 87 acres in Fayetteville, Georgia, just a stone's throw away from his mansion. The land comes with two houses, and it's likely Ross renovates them, or perhaps even rents them out.
He's calling this a "property investment" so we're not entirely sure what his plans are.
Rick has always been pretty smart with his money. He expanded on his music career, and now his wealth is spread evenly across the board.
And how did he build his empire? By not kissing ass. He gave this great quote to Forbes a few years ago…
I never kissed ass, I just hustled hard. Kissing ass isn't going to get you anything, believe it or not. If you kiss ass this weekend, but you don't hustle hard, they're still going to get rid of you. All they did was enjoy you praising them or playing the game last week.
---