Khloe Kardashian Defends Kim Kardashian's Outrageous 40th Birthday Party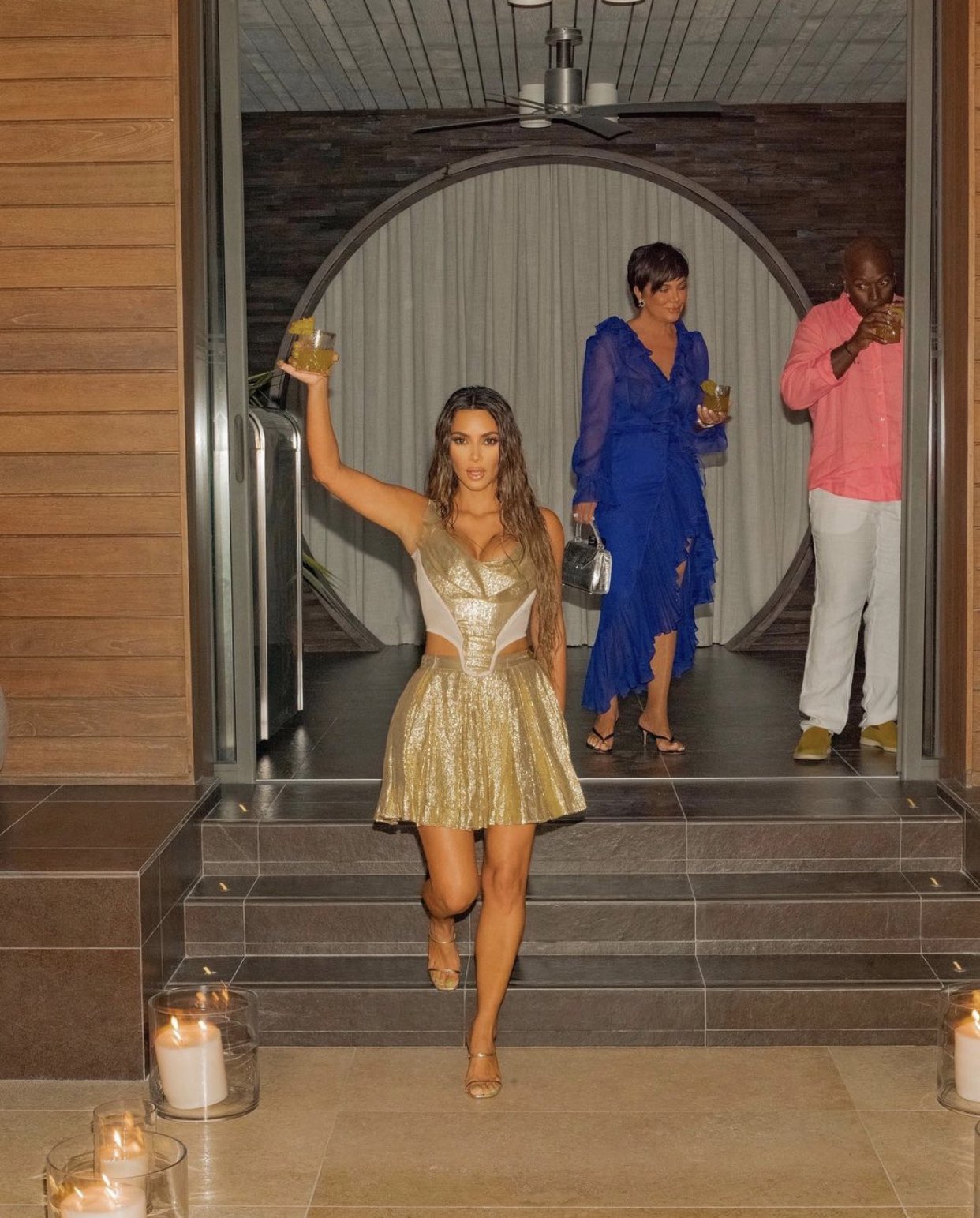 If you've been on basically any form of social media this week, you've probably heard people dragging Kim Kardashian after she posted photos from her 40th birthday party.
Kim went on her Instagram and Twitter accounts to boast about her party, which was no ordinary party. She organized a trip, with over 25 of her friends and family, to a private island where they could all celebrate together.
Kim chartered the Crystal Luxury Jet to fly guests privately to a tropical location. 'They had multiple events to celebrate Kim turning 40,' the source said, noting celebrity party planner Mindy Weiss brought the festivities to fruition. 'It was a mix of family, old friends and newer friends and they took over the entire private island for an incredible week of activities.'
On Twitter, Kim wrote about the experience and said, "We danced, rode bikes, swam near whales, kayaked, watch a movie on the beach and so much more. I realize that for most people, this is something that is so far out of reach right now."
Which just might be the most out of touch tweet ever written. She thinks that flying out over 25 of your friends to a private island is so far out of reach…RIGHT NOW?
Yeah, right now. That's the problem, Kim. Once this pandemic ends, I'll definitely be able to rent out a private island and listen to an orchestra of whales sing me happy birthday.
Anyway, Khloe was on The Ellen DeGeneres Show this week, and she did her best to defend her sister's party.
I haven't heard a lot about it, but I did hear that people were upset that we all went out of town or—I don't really know the extent of it. This year is a frustrating year—I get it. I think there's so many frustrations going on for everybody, but also it's her 40th and this is something that she really wanted to do. For us, it was such a nice thing.
And get this, she tried to spin it, as if they were doing good for the world by giving people jobs for a week.
Being there, like with all the precautions and everything that we took and being there and how grateful everybody was for the tourism aspect of it and how so many people said that we were their first party or guest that they've had in months and what it's done for them to be able to pay their bills or to do stuff for their family.
That's laughable. I mean, you could have easily just given them some of your combined billions if you truly cared that much about those poor workers in the tourism industry.
BUT WHATEVER, WE'RE ALL JUST HATERS, RIGHT?
---