Scott Disick Takes 19-Year-Old Amelia Hamlin To The Beach For Bikini-Clad Date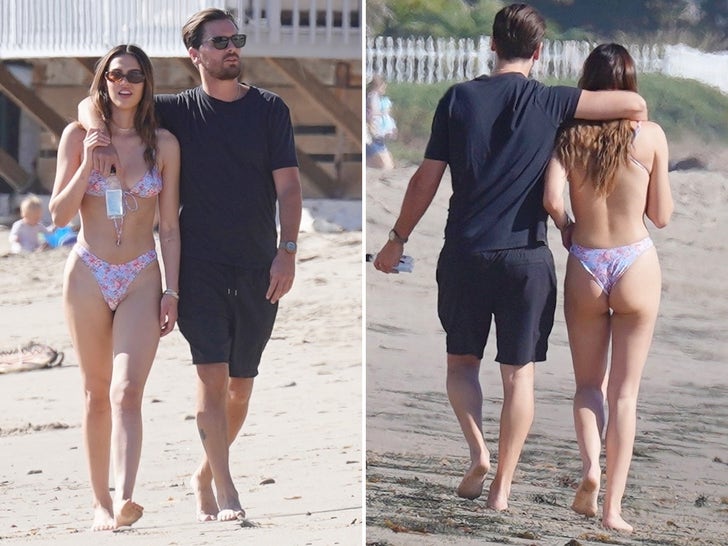 We all know Scott Disick likes 'em young. He was previously in a relationship with 22-year-old Sofia Richie. They first started dating when she was like 19-years-old, but they broke up earlier this year.
Perhaps because she's too old now? We only say that because Disick has moved on and found himself a new 19-year-old, and just like Sofia, this 19-year-old has very famous parents.
Disick was seen on a beach date with Amelia Hamlin, the daughter of Lisa Rinna and Harry Hamlin. He had his arm around her as they walked up and down the beach.
According to the reports, they first met at a Halloween party, and apparently they sparked some sort of connection. I'm not sure how much a 37-year-old father of three could have in common with a 19-year-old, but hey…whatever works.
Sources say at this moment there is "nothing serious" between them. They're just dating and having fun, but that's kinda how things started with Richie and they ended up dating for nearly three years.
Speaking of Richie, she has also moved on. She's now dating 27-year-old entrepreneur Matthew Morton. His father cofounded Hard Rock Cafe, so just like Richie, he knows what it's like to grow up with extremely wealthy parents.
---