The Weeknd And His Fans Are Pissed That His Album Received ZERO Grammy Nominations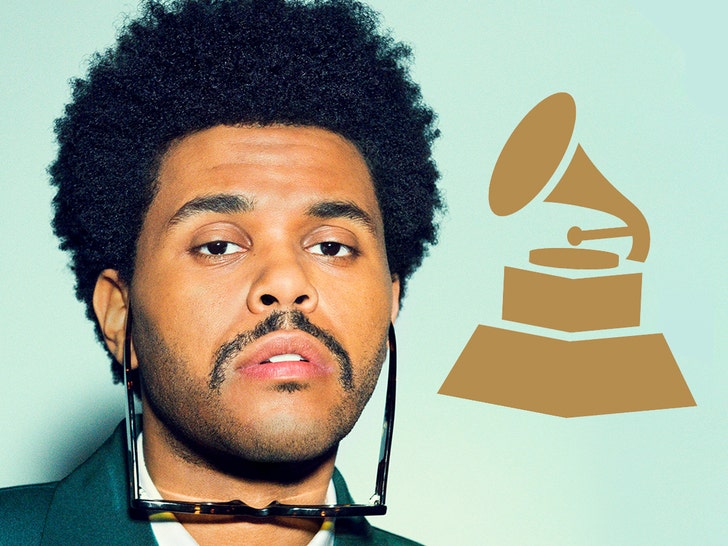 Well, damn. There is some high drama surrounding the 2021 Grammys. If you missed it, the Grammy nominations were released this week, and one of the biggest snubs? The Weeknd.
The 30-year-old artist released his fourth studio album 'After Hours' back in March of 2020 to glowing reviews. The album received the best reviews of his career, and his second single from the album, Blinding Lights, became his biggest hit ever, spending four weeks at No. 1 on the Billboard Hot 100 Chart. Thanks in large part to its success on TikTok and other social media platforms.
But despite all that success, the Grammys shut him out. He didn't land any nominations, and as you can imagine, he was pissed. He went on his Twitter account and said the awards show is corrupt.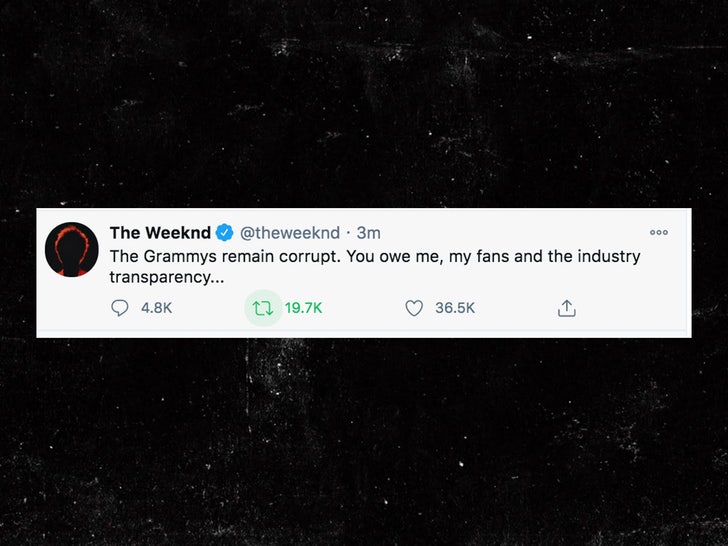 One could argue this is the result of Donald Trump questioning the integrity of the election, and now everyone is going to cry corruption, but this is a little different. The Grammys and the Academy Awards have been "all white" in the past, and have shut out POC for a long time. There is a history of bias there, so it's not like The Weeknd doesn't have evidence to back up his claim.
Some people wondered if his decision to play at the Super Bowl impacted his relationship with the Grammys.
Sources familiar with the situation tell us The Weeknd's team was in talks for weeks with Grammy brass, who issued the ultimatum — us or Super Bowl LV. We're told both sides eventually came to an agreement where Abel could do both, but not without negotiations getting very testy.
But the interim president/CEO, Harvey Mason Jr., claims the Super Bowl had nothing to do with this. He also claimed he was just as surprised as everyone else.
We understand that The Weeknd is disappointed at not being nominated. I was surprised and can empathize with what he's feeling.

Unfortunately, every year, there are fewer nominations than the number of deserving artists. … To be clear, voting in all categories ended well before The Weeknd's performance at the Super Bowl was announced, so in no way could it have affected the nomination process. All Grammy nominees are recognized by the voting body for their excellence, and we congratulate them all.
Do you believe him? And do you think The Weeknd deserved a nomination or two?
---