Snoop Dogg Set To Launch Pro Boxing League, And Yes, He Will Be Providing Commentary!
Snoop Dogg was the surprise star of the recent Mike Tyson vs. Roy Jones Jr. fight. He joined as a commentator during the event, and his comments were ridiculously entertaining.
He managed to steal the show, and that's saying something, because it was quite the show.
Who could forget this moment?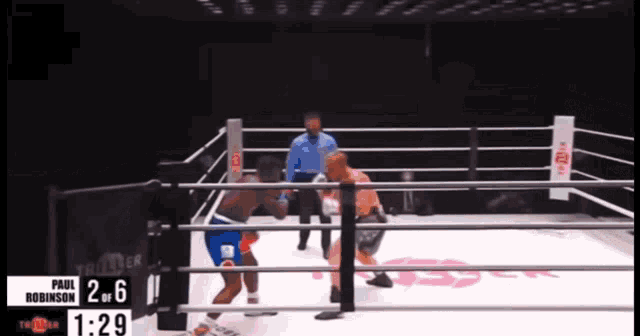 According to a new report from TMZ, Snoop is teaming up with Triller co-owner Ryan Kavanaugh to launch a brand new boxing league called The Fight Club.
The plan is for 'The Fight Club' to put on both sanctioned fights and non-sanctioned fights … basically, like the Mike Tyson card.
Kavanaugh says they already have a huge fight lined up, but he can't say who it is just yet.
But he claims the card might be bigger than the recent Tyson fight.
I can tell you that the main fight — I can't say it yet — but it's gonna be something that everybody wants to see. If you thought [Tyson vs. Jones Jr.] is big, I think that this would be even larger from a worldwide-appetite perspective and something that people want to see.
And the undercard will reportedly be stacked as well. They're already reaching out to social media stars, athletes, actors, and even musicians.
Obviously Snoop will return to the announcer booth. No word on when this next fight might happen, but we're assuming it'll go down sometime in 2021. Hopefully later in the year, so that they can actually have a large audience.
I don't know about you, but I'm excited. Boxing needed a little jolt of energy, and this might be it.
---