Tiger Woods' Son Charlie Sinks A Putt And Gives A Classic Tiger Fist Pump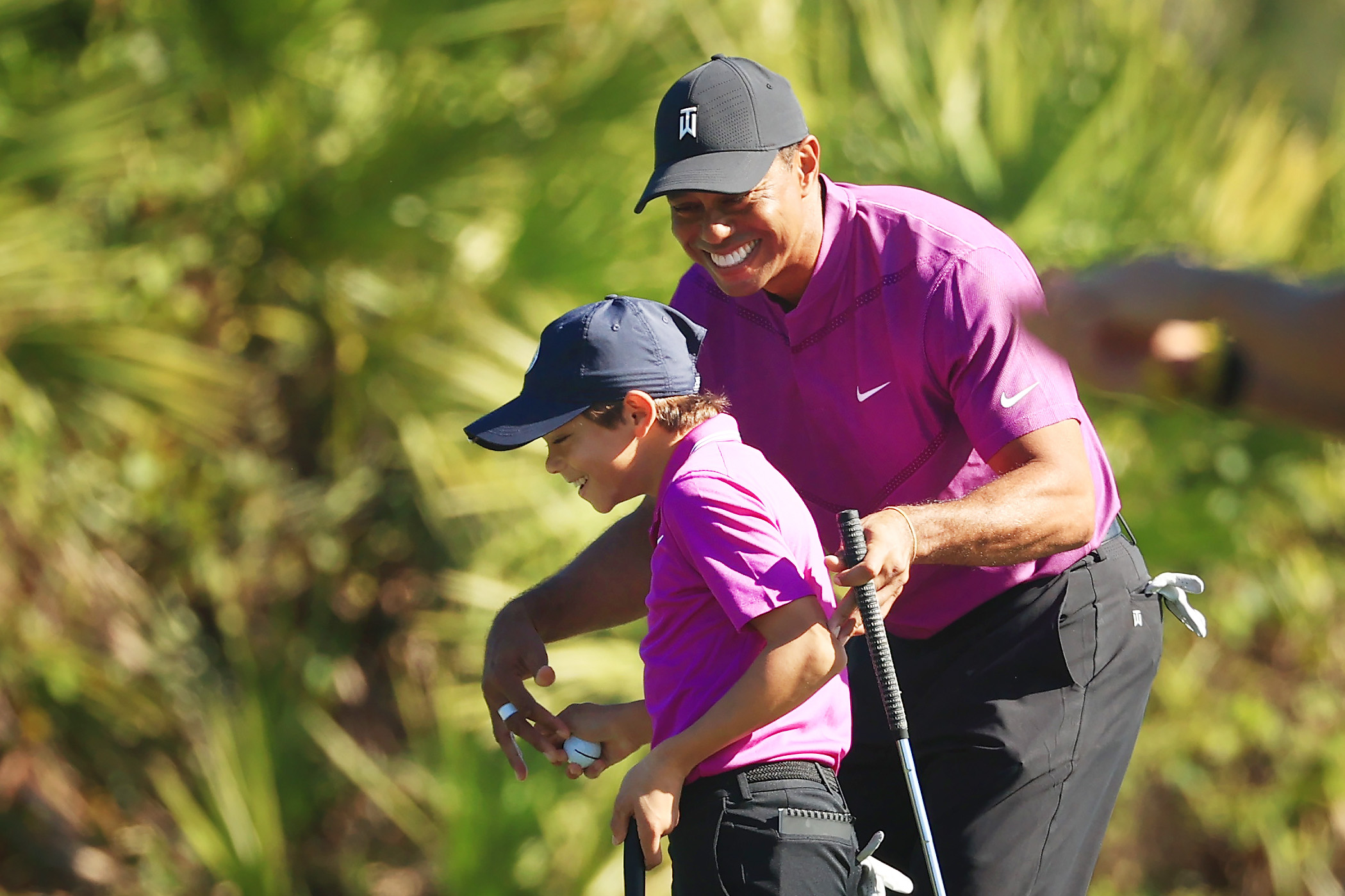 Tiger Woods teamed up with his son Charlie this past weekend to compete in the PNC Championship, which features golf pros competing with one of their loved ones.
It was the first time Tiger participated in the event. He and his 11-year-old son appeared to have a lot of fun on the course. They ended the weekend in seventh place, but you have to remember Charlie was probably the youngest golfer there.
During the championship round of golf, Tiger and Charlie shared some pretty special moments. At one point, Charlie lined up for a putt, made the shot, and then gave a classic Tiger fist pump.
Earlier in the weekend, Charlie finished up an eagle with a pretty impressive shot from the fairway. Tiger was super pumped about this shot.
Eagle for Team Woods. 🦅

-3 thru 3. 👀 pic.twitter.com/mtxecAh5k5

— PGA TOUR (@PGATOUR) December 19, 2020
Pretty cool stuff. Tiger told reporters it was an incredible experience…
It was incredibly special for us to have the opportunity to spend the quality time we had. It's memories we'll have for our entire lives.
---