Chrissy Teigen Shares That She's Four Weeks Sober To A Fan Who Asked If She Was On Drugs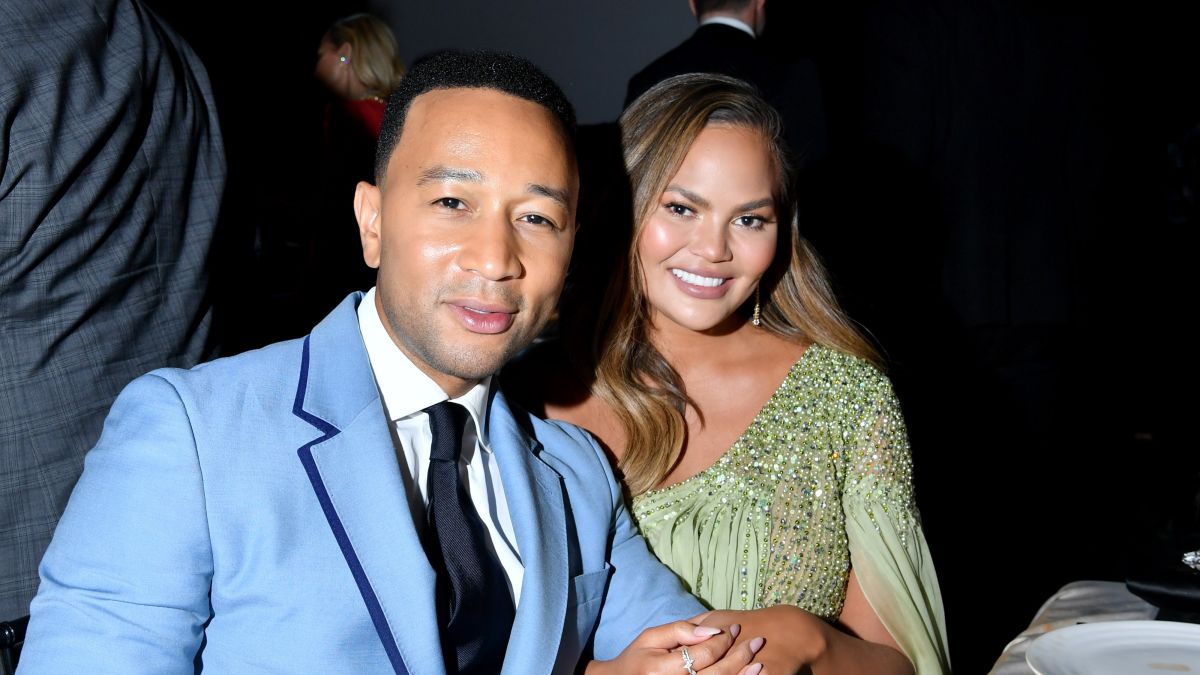 If you follow Chrissy Teigen's social media accounts, there has probably been a time where you thought, "Is this chick okay?" because she says some truly outlandish sh*t.
And this week, she posted a weird video to her Instagram account. In the clip, she dances in a swimsuit while singing "good morning"
It looks weirder than it sounds, trust me. Watch it below…
A fan commented on the post, writing, "I need whatever drugs you're on!" and that's when Teigen revealed she's four weeks sober. She added some heart and prayer hand emojis to her comment. Trying to get sober while on vacation in St. Barts seems like a challenge, but hey…whatever works for her.
If you remember, Teigen has opened up about her struggles with alcohol in the past.
Back in 2017, she talked to Cosmopolitan about how her drinking was starting to become a problem…
I was, point blank, just drinking too much. I got used to being in hair and makeup and having a glass of wine. Then that glass of wine would carry over into me having one before the awards show. And then a bunch at the awards show. And then I felt bad for making kind of an ass of myself to people that I really respected. And that feeling, there's just nothing like that. You feel horrible. It's not a good look for me, for John, for anybody.
She also revealed that her family has a history of alcohol abuse, and she's never been the type of person to stop at just one drink.
Hopefully she can stay sober this time. 2020 has been an especially terrible year for Teigen and Legend. She needs a victory.
---