After A Day Of Extreme Confusion, Tanya Roberts Is Dead At 65
Wow. Yesterday was a truly bizarre day for fans and loved ones of 'That '70s Show' star Tanya Roberts. It was announced early Monday morning that she had died after collapsing while walking her dogs on Christmas Eve.
Her publicist confirmed the news, as well as her domestic partner, who was there at the hospital with her when she reportedly passed away.
But then just a few hours later, as her partner (Lance) was giving an interview to Inside Edition, he got a call from the hospital informing him that Roberts was still alive.
It was a truly bizarre moment. Check it out below…
Crazy stuff, right? Apparently, he didn't talk to hospital staff before he left, so he didn't get confirmation that she had died. It sounds suspicious as hell to me.
The confusion led to tweet exchanges like this from her co-stars…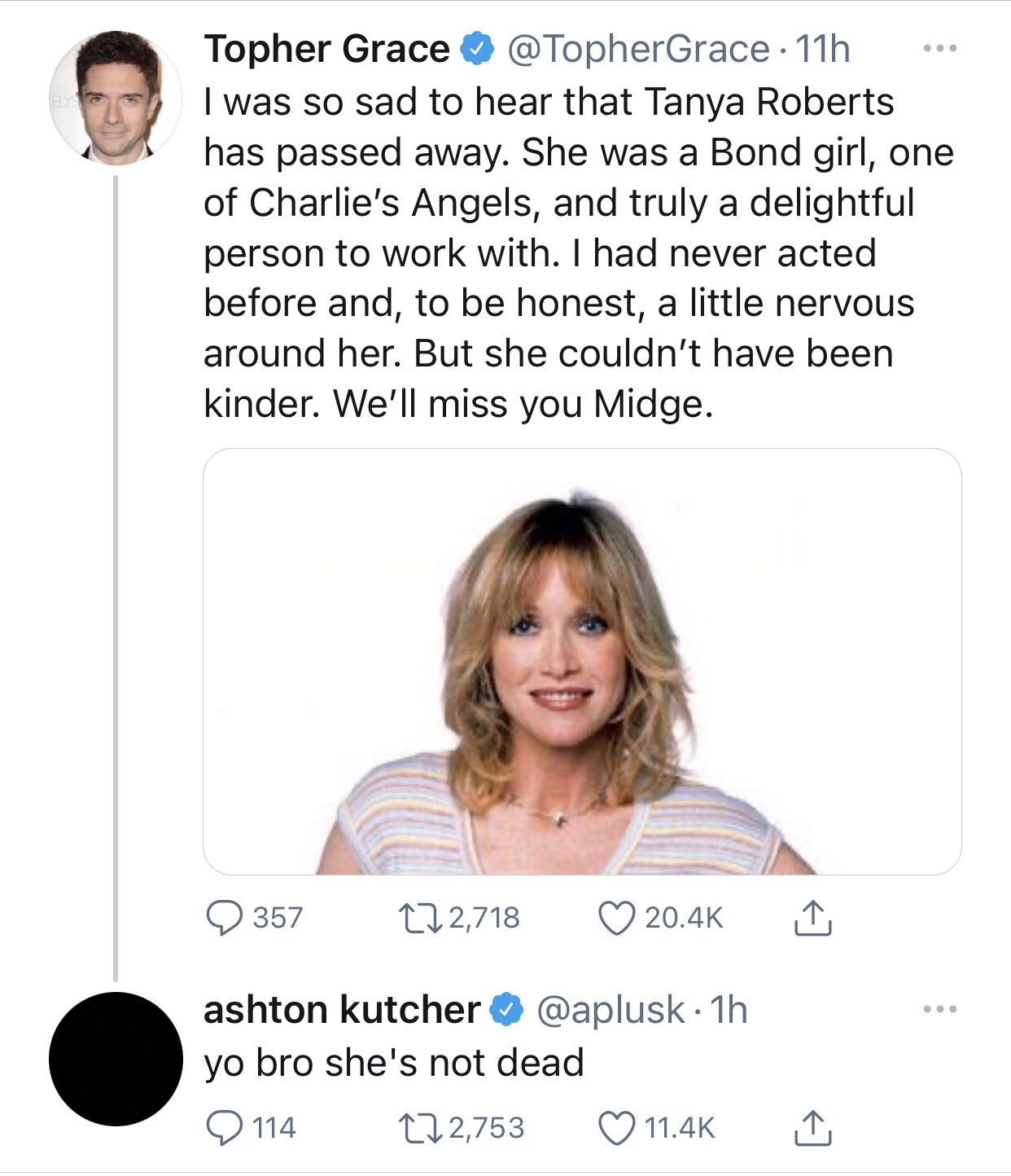 Sadly, it now looks like she is indeed dead. Lance told TMZ on Monday night that he got another call from the hospital and doctors confirmed she had passed away.
Of course, we're not sure if TMZ has called the hospital to confirm this news, since it appears this Lance dude can't be trusted.
No word on what caused her death, but hopefully they investigate it. She just mysteriously collapsed? I don't know, man. I don't know. CHECK EVERYTHING!
Our thoughts and prayers go out to her friends and family. This has been a wild 24 hours for them.
---