Dr. Dre In The Hospital After Suffering From A Brain Aneurysm, Shares Encouraging Message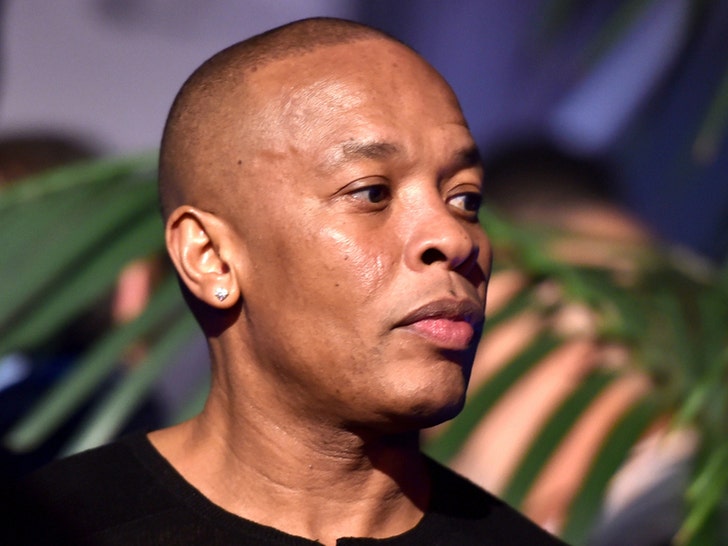 Damn. 2021 is off to a suspicious start. It was reported late yesterday that Dr. Dre suffered a brain aneurysm on Monday and was rushed to the hospital.
He was transported to Cedars-Sinai Medical Center in Los Angeles, where he was placed in the ICU, where apparently they still had some room. As some of you may know, ICUs throughout the LA area are packed and most can't take on any new patients.
The good news is that he appears to be on the road to recovery. He's stable and lucid. Heck, he even wrote a message to his fans on his Instagram account, announcing he would be going home soon.
Sources say doctors are trying to figure out what caused the bleeding and the near billionaire is getting loads of test.
Meanwhile, some people read this story last night and thought, "Huh. He's at the hospital? Away from his home? Now is the perfect time to rob it!"
Seriously. Four dudes showed up to Dre's house at around two in the morning on Wednesday. Security spotted them as they were casing the home. Before they could get inside, the security guard confronted them and called police.
The men fled, but cops arrived almost immediately and chased the 4 would-be burglars, catching and arresting them. Law enforcement believes the men saw our story — that Dre was in the hospital after suffering a brain aneurysm — and saw a window of opportunity.

The 4 men were arrested for attempted burglary and are currently in custody.
What in the hell were they thinking? This dude is worth over $800 million, they think his home is just gonna be open to the public? No cameras? Security guards? A F**KING MOAT WITH ALLIGATORS IN IT?
---