Drama On 'The View' As Whoopi Goldberg Shuts Down Meghan McCain During Questioning Of Raphael Warnock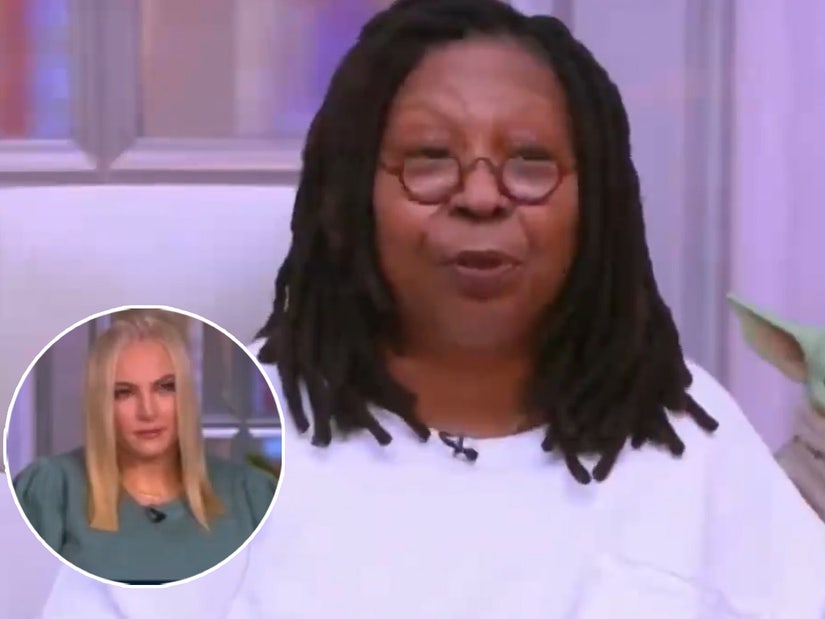 If you've been watching 'The View' this week, well, uh…I'm sorry? I just watched two 10-minute clips, and I'm ready to jump out my window.
The drama started earlier this week when Joy Behar and Meghan McCain got into a pretty nasty exchange. Behar was talking about how she believes the Republican party is in trouble right now, after losing the majority in the senate, when McCain interrupted her.
McCain was all like, "OH, AND YOU DON'T THINK THE DEMOCRATIC PARTY IS IN TROUBLE, JOY? AOC AOC AOC AOC AOC AOC AOC, SANDERS SANDERS SANDERS!"
Behar was pissed that McCain interrupted her, which was admittedly a little odd, considering they're always interrupting each other.
Anyway, it got nasty and Behar told McCain she didn't miss her at all while she was on maternity leave, and yes, she was completely serious.
Poor Whoopi. You can see how exhausted she is. I bet she feels like a school teacher, trying to get her class in order.
The drama continued yesterday, when McCain was asking Senator-elect Raphael Warnock about packing the courts, something she's been obsessed with for months.
You talked a lot about unity on the campaign trail, and the need to unify the country, and unify Georgians, but progressives across the country are celebrating that the election could mean adding two states, eliminating the filibuster and packing the Supreme Court with more members. I want to know, will you do the same thing as Joe Manchin and agree not to follow up on all those things?
Warnock replied by saying he's not focused on the issues McCain mentioned. She then asked him the same question, and he talked about how he cares more about healthcare, relief packages, and earning a livable wage.
McCain then asked him a third time, and that's when Whoopi stepped in to cut her off…
Now producers of the show claim Whoopi was simply taking orders. Producers say they needed to cut to commercial break, and Whoopi had to interrupt McCain.
But does anyone really believe that? I think that was Whoopi's way of saying, "Shut the f**k up!"
---