Dr. Dre Is Still In Intensive Care Unit A Week After Brain Aneurysm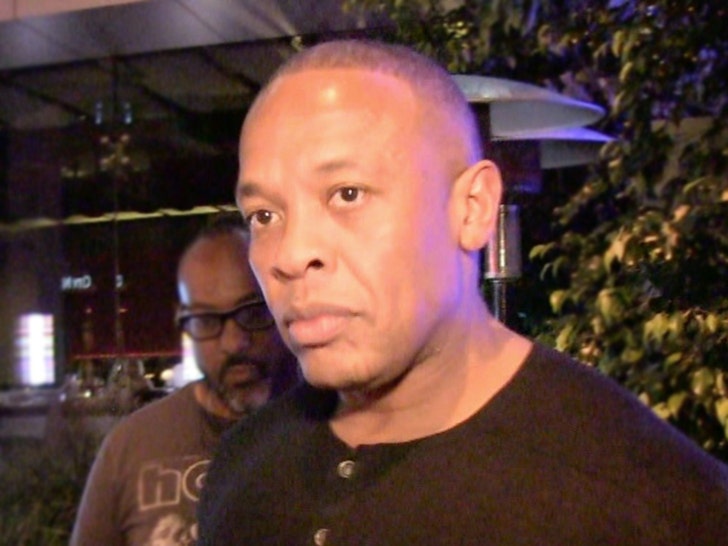 We told you last week that Dr. Dre was rushed to the hospital on Monday (Jan. 4) after suffering a brain aneurysm. An ambulance drove him to Cedars-Sinai Medical Center in Los Angeles, where he was placed in the ICU.
And that is where he has been for the past week. He put out a message on his Instagram account last week, telling his followers he'd be home soon and that he's doing great.
But one week later, and he's still in the ICU. It's worth noting that his situation has not gotten worse. He's still resting comfortably. It appears that doctors are just trying to figure out what caused the aneurysm. They have performed a number of tests on him, but nothing is really showing up at the moment.
Their worry is that he suffers another aneurysm, and if that happens, he'll need medical treatment ASAP.
After all, brain aneurysms result in death around 50% of the time, and of those who survive, 2/3 suffer some sort of permanent neurological damage.
So the fact that Dr. Dre appears to be 100% right now is a small miracle, and that's probably why the doctors are being so cautious. They want to make sure this doesn't happen again.
No word on when he might be released, but there are only so many tests you can perform. At some point, if he appears to be healthy, they have to release him. As long as there aren't any setbacks, you have to imagine he gets released later this week.
We'll keep you posted. In the meantime, our thoughts and prayers go out to him and his family.
---