'Saved By The Bell' Star Dustin Diamond Diagnosed With Stage 4 Cancer, Undergoing Chemo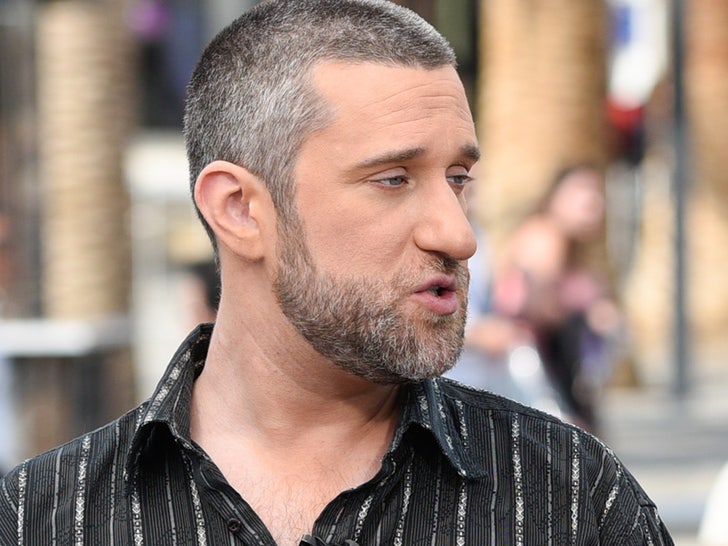 We told you yesterday that Dustin Diamond (Screech from Saved by the Bell) was hospitalized after complaining of pain all over his body and a general feeling of uneasiness.
It was reported yesterday that doctors were doing a number of tests on him, and they feared it may be cancer because he has a history of cancer in his family.
And now, it looks like their fears were correct. According to a new report, the 44-year-old actor has been diagnosed with stage 4 cancer.
According to the actor's rep … Diamond has cancer throughout his body, he's currently getting his first round of chemotherapy. We're told he first discovered a lump in his throat, which led to the diagnosis. The rep says Dustin is also experiencing pain from having shingles.
His rep also told Us Weekly that they haven't confirmed exactly what type of cancer it is, but they add, "This is something that you never want to wish on anybody, and it's just really sad."
It's pretty bizarre, how this all came out. The first report saying doctors just thought it was cancer because his mother died from breast cancer, and then the reps confirming he has cancer, but then seemingly not knowing a lot of details about the illness.
In any event, Diamond's former co-star Mario Lopez reached out to him after hearing about the diagnosis.
I connected with Dustin earlier this evening and although the news of his diagnosis is heartbreaking, we remain positive that he'll overcome this. Praying for him & his family and for a speedy recovery. God Bless.
Sad news. Hopefully he can beat this. He is fairly young still, so maybe he has a fighting chance.
Our thoughts and prayers go out to his friends and family.
---