Whoops! Kyrie Irving Fined $50k, Forfeits Over $800k After He Was Caught Partying Inside Maskless!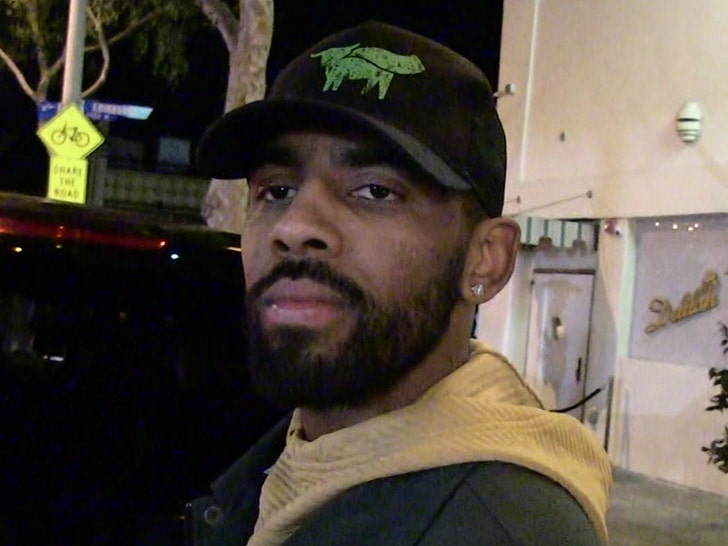 The NBA means business when it comes to their COVID-19 protocols, but there have been more than a handful of players not taking the rules seriously.
One of those players is Kyrie Irving. The Brooklyn Nets star was under investigation after a video was leaked, showing him partying with a bunch of people inside without a mask.
Apparently, the party was to celebrate his sister and dad, who both had birthdays this week.
Videos have surfaced of Kyrie Irving at a large birthday gathering alongside his sister, Asia.

Kyrie's sister & dad have birthdays this week.

Given the size of the gathering & now public nature of it, Kyrie might now have to undergo a quarantine period before returning. https://t.co/McrYtFH9XK pic.twitter.com/U4T1KAvMTl

— Billy Reinhardt (@BillyReinhardt) January 12, 2021
According to the NBA rules, players can't attend indoor events exceeding 15 people, and it looks like they confirmed that this party had more than 15 people because Irving has now been fined.
He was fined $50k for violating the league's health and safety protocols. He was also forced to forfeit game checks for the two games he missed following the party, which comes out to over $800k.
It's not the first time Irving has had to pull out his wallet this season … he was fined $25k for refusing to speak to the media.

The latest development adds to the drama-filled season for Irving — who went MIA on the Nets last week for 'personal reasons.'

Irving will be able to return to the team as early as Saturday — as long as he continues to test negative for COVID — but whether he actually shows up is a different issue.
Yikes. If he does return, it could make for an interesting weekend, considering it would be the first time Irving, Durant and Harden share the same court together this season after the recent blockbuster trade.
---