Amanda Gorman Will Recite Original Poem At Super Bowl, Honoring Three Pandemic Heroes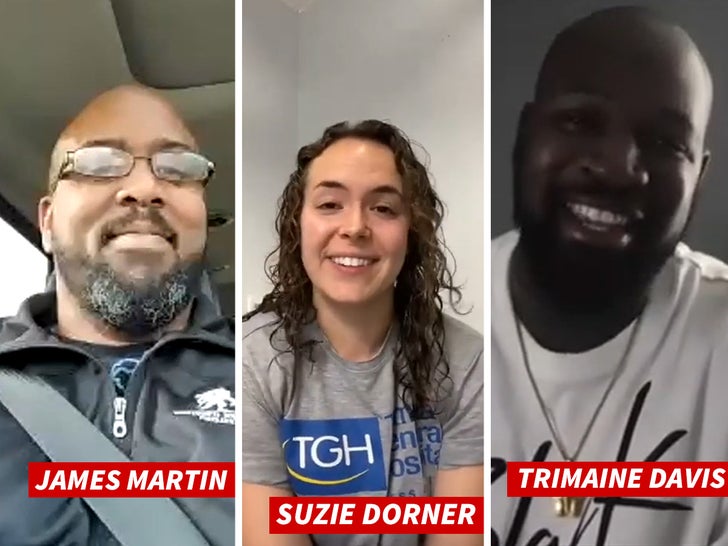 We all loved Amanda Gorman at Joe Biden's inauguration last month. She stole the freaking show. She was surrounded by former presidents, celebrities like Lady Gaga and Jennifer Lopez, and yet everyone wanted a photo with her.
Ever since delivering her powerful poem earlier this month, Gorman has been doing interview after interview. The media can't get enough of her.
And it looks like her fame will only continue to go up come February. It was announced this week that the 22-year-old poet will recite an original poem honoring three pandemic heroes just before kickoff at the Super Bowl on February 7.
The 3 honorees the NFL has selected for the big moment are all very special Americans … Trimaine Davis, a teacher; Suzie Dorner, a nurse; and James Martin, a Marine Corps veteran; have all been widely heralded for their roles in helping others during the height of COVID-19.
Davis has reportedly helped less fortunate families with technology so they could learn his lessons over the internet during quarantine. As for Dorner? Well, she logged countless hours in the hospital helping sick patients, and during this time, she lost two grandparents to the virus.
And Martin helped veterans and other members in his community get through challenging times during the pandemic.
So yeah, they all sound worthy of this tribute, that's for sure.
The NFL recently surprised all three with trips to the Super Bowl … having NFL legends Doug Baldwin, Derrick Brooks and Jerome Bettis break the news in an awesome fashion to the trio.
Check out the heartwarming video below…
---