NFL Player Mark Walton Arrested After Trying To Fight Workers At A Pizza Hut in Florida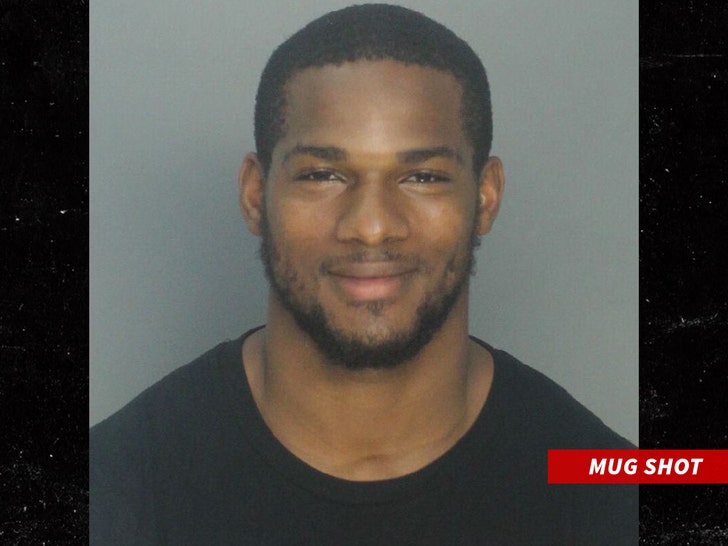 NFL running back Mark Walton just can't seem to stay out of trouble. He's been arrested several times in the last couple years, including once in 2019 when he was accused of punching a pregnant woman.
Thankfully, this most recent situation isn't as serious, but it's still a troubling sign of where his mind is at.
According to the report, Walton walked up to a Pizza Hut in Miami and tried to smash their glass window. He was yelling at the employees inside, banging on the window when his cousin tried calm him down.
This led to him getting in a fight with his cousin. The craziest part of this story? Walton didn't even get disrespected by the Pizza Hut employees in person. He was pissed over how they talked to him on the phone.
He claims he was disrespected by the employee who talked to him on the phone when he called in his order.
Once Walton arrived to the eatery, a witness says he flipped out because his order was canceled — 'and started banging on the windows trying to pull on the door to gain entry to the business to confront one of the employees.'
The 23-year-old running back was arrested and booked on trespassing and disorderly conduct. He was seen smiling in his mugshot.
Walton — who was drafted by the Bengals in the 4th round of the 2018 NFL Draft — was waived by Cincy in 2019 after an arrest. The Miami Dolphins signed him a short time later … but they too released him after an arrest.

Walton — who's been suspended several games by the NFL in the past for violating the league's personal conduct policy — sat out the 2020 season and remains a free agent heading into the 2021 offseason
Dude needs to get his sh*t together or his time in the NFL may be over. He might be working at Pizza Hut soon.
---