IT'S OFFICIAL: Kanye West And Kim Kardashian Are Done! Divorce Papers Have Been Filed!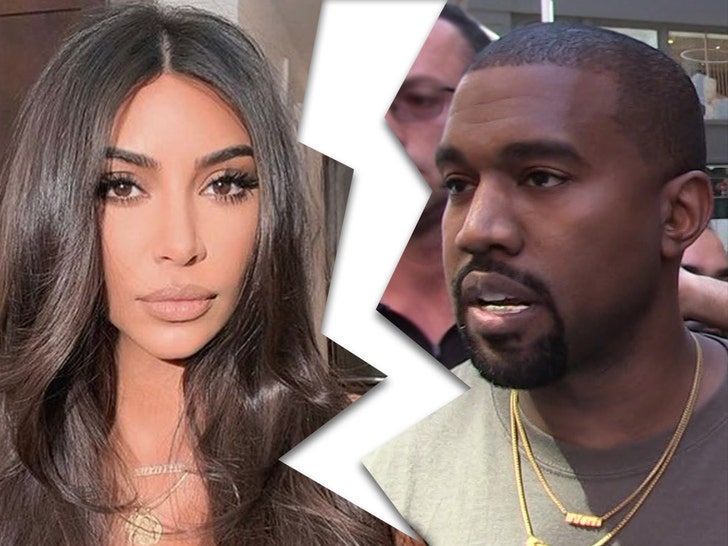 We have been talking about Kim Kardashian and Kanye West's troubled marriage for what feels like a solid year now, and finally, we have word that divorce documents have been filed.
Kim is the one who filed the papers, according to TMZ. She's asking for joint legal and physical custody of the couple's four kids. Insiders say Kanye is cool with the joint custody agreement, and they're apparently committed to co-parenting together.
There's a prenup and we're told neither party is contesting it. In fact, our sources say they are already far along in reaching a property settlement agreement.
This is pretty much what we had been predicting. We told you that a divorce was almost 100% certain, but they were likely trying to get everything figured out before filing, to make the process smooth and quick.
No word on when exactly the divorce decision was made, as there is no date of separation on the documents, but it's probably been known inside the Kardashian family for a few months now.
Multiple sources with direct knowledge told us Kim was ready to call it quits after Kanye's outbursts, if not for Kanye going through a serious bipolar episode. She had felt it would be cruel to end the marriage when he wasn't doing well.

Things got so rocky, the couple had been living separately for a few months. He was spending a lot of his time in Wyoming while she was in Calabasas with the kids. The issue? We were told it wasn't contentious or ugly … but their differences in lifestyle and politics were chief, among others.
They had been married for seven years, and throughout those seven years, they had some really great times together and created a beautiful family together.
Hopefully this is a wake-up call for Kanye. He needs to take his mental health seriously.
On the plus side, maybe this will result in some old school Kanye tracks? We can hope, at least.
---