Tiger Woods Seriously Injured In Single One-Car Rollover Crash
Yikes. Prayers are needed for Tiger Woods right now. The golf legend was seriously injured in a single car accident early Tuesday morning (Feb. 23) in Los Angeles county.
According to the L.A. County Sheriff's Department, Woods' vehicle sustained major damage. So much damage that Woods was trapped inside when paramedics arrived on the scene. They had to use the jaws of life to get him out of the vehicle.
He was then transported to Harbor-UCLA Medical Center, where he is reportedly in surgery after sustaining multiple injuries to his legs. His agent, Mark Steinberg, confirmed the report.
No word on what caused the crash, but obviously an investigation is ongoing. There was no one inside the car with Woods. He was the only person injured in the crash.
He was in the area for his annual Genesis Invitational golf tournament at the Riviera Country Club in the swanky Pacific Palisades neighborhood. On Monday, he snapped this photo with David Spade…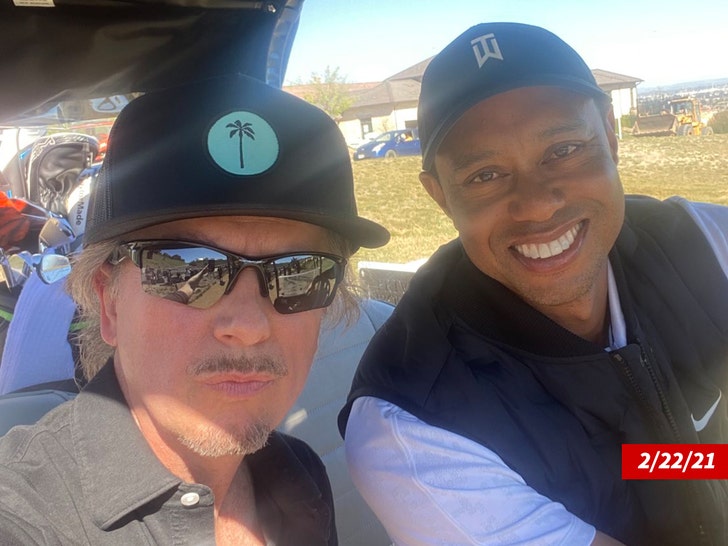 No other information has been released at the moment. Cops did say they don't think alcohol was involved, but they did not comment on any other potential substances.
The crash was early in the morning, so it's possibly Woods fell asleep behind the wheel? Or maybe he was texting…who knows. The possibilities are endless. Police did indicate that the vehicle was traveling at a high rate of speed.
Hopefully he can make a quick recovery.
---