Someone Shot Lady Gaga's Dog Walker And Took Her Bulldogs In Bizarre Robbery, $500,000 Reward!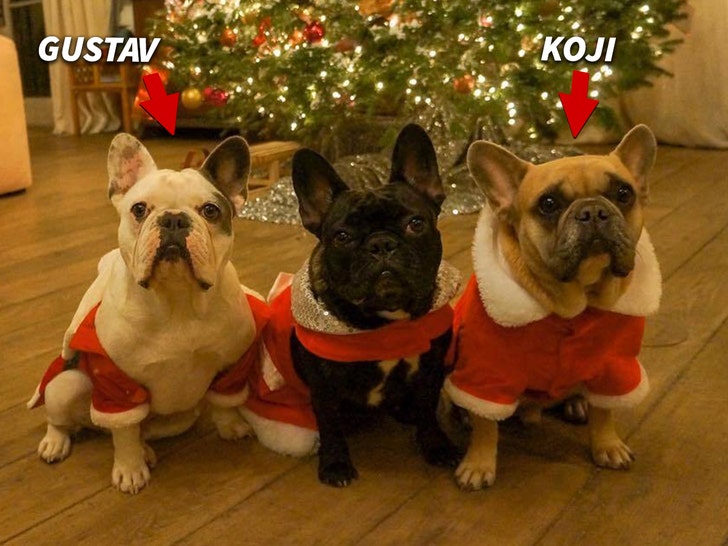 Whenever a crime involves animals, it creates this deeply depressing/infuriating mixture inside you. You feel so bad for the poor animal, but you also have so much rage toward the person who hurt it.
And this story will surely fill you with both rage and sadness. Someone targeted Lady Gaga's three French Bulldogs on Wednesday night in Los Angeles.
Her dog walker was walking the dogs just before 10 PM when at least one gunman (possibly more) came up on him. We don't know what was said, but the interaction ended with the dog walker being shot and the gunman stealing two of the three dogs.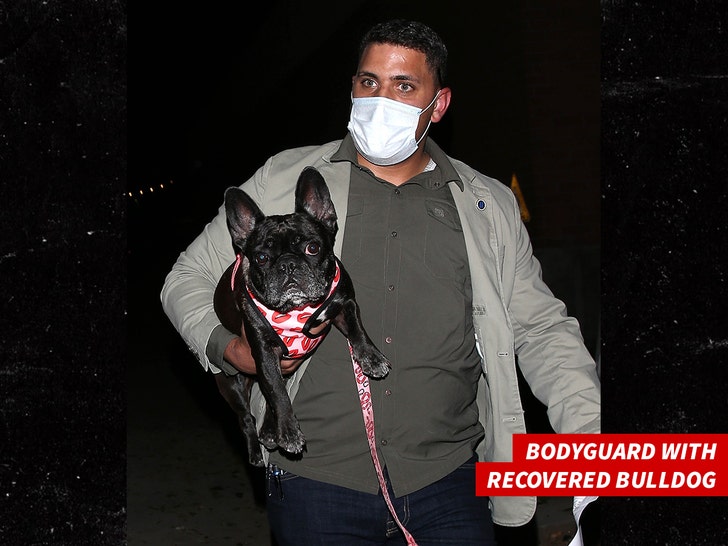 The third dog was able to run away, and he was eventually found later in the night and returned home safely. But unfortunately, two of the dogs, Koji and Gustav, are still missing, presumably being held hostage by the gunman.
Gaga's been in Rome working on a new movie, her bodyguard was seen picking up the recovered Bulldog. Sources close to Gaga tell us she's extremely upset and is offering a half-a-million dollars to anyone who has her 2 dogs … again, no questions asked.  We're told anyone who has the dogs can use this email — [email protected] — to retrieve the reward.
A $500,000 reward is more than most missing people get, so yeah, Lady Gaga really cares about her pups.
The dog walker was transported to the hospital and is expected to make a full recovery, so that's good news.
Law enforcement does not know if the target was Lady Gaga's dogs specifically. French Bulldogs are in demand and expensive, so our sources say it's possible the gunman did not know the dogs were owned by Lady Gaga.

The gunman is still on the loose.
You have to imagine they knew the dog's belonged to Lady Gaga. I mean, it sounds like they had been planning this. Or are you telling me they just always carry a gun on them in case they see some French Bulldogs walking down the street?
In any event…RETURN THE DAMN DOGS, YOU SICK F**K! Rob a bank like a normal person.
---