Insane Video Showing Dognappers Shooting Lady Gaga's Dog Walker Has Been Released (VIDEO)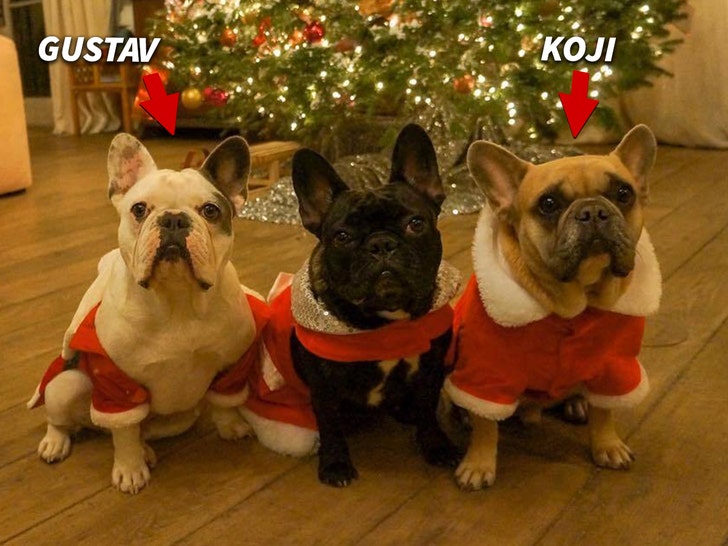 We told you earlier this week that some truly evil people targeted Lady Gaga's dog walker during a nighttime walk in West Hollywood.
The dog walker and longtime friend of Gaga, Ryan Fischer, was walking her three French Bulldogs at around 10 pm. It was supposed to be a short walk so they could pee and poop before bed.
But as he walked down the sidewalk, a car pulled up and two dudes jumped out. One was holding a gun. They stole two of the three dogs (one dog ran away) and then shot Fischer before speeding off.
A neighbor's surveillance camera managed to capture the terrifying incident. You can check out the video below, but just a warning, it's pretty disturbing, mainly because of Fischer's heartbreaking screams after getting shot.
After watching the video and getting more information from Fischer, police do believe this was a targeted attack. Even though French Bulldogs in general are expensive these days, police believe the attackers knew the dogs belonged to Lady Gaga.
What's more … our law enforcement sources tell us, Ryan Fischer told numerous people in the neighborhood he was walking Gaga's dogs, so lots of people knew.

As for the $500,000 ransom Gaga is offering … sources with direct knowledge tell TMZ no one has been in touch with the singer or her reps so far demanding payment. What makes matters even more difficult … we're told the dogs were not chipped.
So if they were targeting Gaga, it's a bit confusing as to why they haven't tried to claim the ransom yet.
I'm assuming they're scared that it's a trap. It's rare to actually get away with a hostage scenario, but you'd think they would at least try after nearly killing a f**king guy.
The good news is that Fischer is expected to make a full recovery, which is a good thing because he seems like a solid dude who really loves animals…
---