Drake Going Full Dad, Raps About Parent-Teacher Meetings In New Track 'Lemon Pepper Freestyle'
Drake is making music again, and now that he's a father, his lyrics have changed a little.
The 34-year-old rapper released his Scary Hours 2 EP on March 5. The drop included three songs, one of those being a collab with Rick Ross called Lemon Party Freestyle.
In the track, Drake talks about being a dad to his 3-year-old son, Adonis Graham.
Yeah, dropped him off at school, big day for my lil' man / Recess hits, daddy prolly made another M / School bell rings and I'm out there to get him again. Yeah, teacher-parent meetings, wives get googly-eyed / Regardless of what they husbands do to provide / Askin' if I know Beyoncé and Nicki Minaj.
Damn. Drake out here stealing wives and sh*t. Can you imagine rolling in your kids' school and seeing Drake? Not cool, man. Not cool. You can't compete with Drake.
It's interesting to see how open he is about being a father now. He went from hiding it from the world to rapping about it in every other track.
He's also posting about his son on his Instagram. He posted this adorable photo of his first day of school…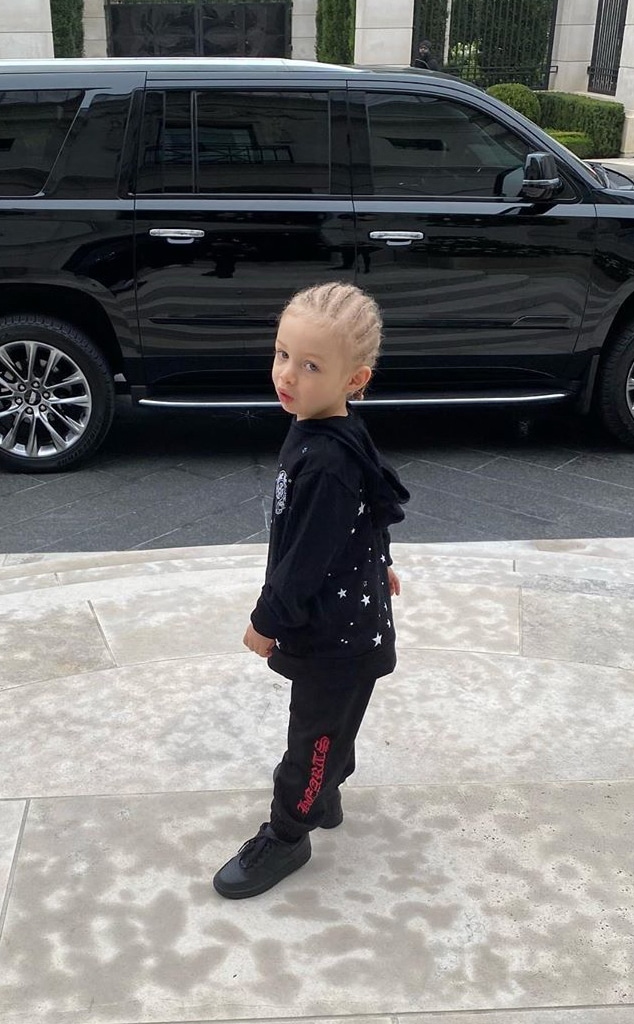 And yeah, last we heard, he and Sophie Brussaux are still coparenting well together. It's all working out at the moment.
---