Grammys President Responds After The Weeknd Says He's Boycotting The Awards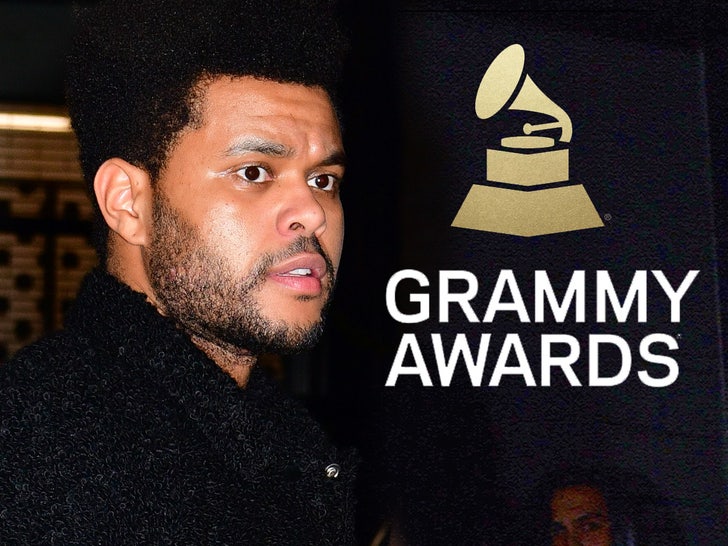 It's not even the weekend yet, and The Weeknd is already starting drama. The 31-year-old singer told The New York Times that he is boycotting the Grammys.
He will no longer submit songs to the annual awards show (the biggest awards show in the music industry) after it failed to nominate him for a single award for his hit track, Blinding Lights. The song has spent 52 weeks in the top 10 of the Billboard hot 100.
The singer has taken issue in particular with the lack of transparency on the voting process for the most coveted awards. Nominations are chosen by members of the Recording Academy, a Santa Monica, California-based nonprofit whose membership is composed of industry artists, producers and executives and other staffers.

But since 1995, the most coveted Grammy awards — including Best New Artist, Record of the Year, Song of the Year and Album of the Year — have been chosen by a secret committee of academy members.
No one knows who these secret members are, but some people suspect they're most likely white, because they seem to have a history of ignoring black artists, like The Weeknd and Kendrick Lamar.
Only four Black artists have won top Grammys over the last nine years. The last Black performer to win Album of the Year was pianist Herbie Hancock in 2008.
Grammys President Harvey Mason Jr. claims there was nothing corrupt about The Weeknd not being nominated, but he is sad to hear that the artist is boycotting the awards.
He also believes the awards show should work to be even more transparent…
He also said, in a statement to The New York Times, the Grammys is constantly evolving and it's 'going to take a hard look at how to improve our awards process, including the nomination review committees.'
We all know the Grammys, Oscars, Golden Globes…they're all bullsh*t. It would be nice if they were corrected, but at the same time, they don't mean anything.
The Weeknd is still The Weeknd, with or without a Grammy.
---