New Poll Reveals Matthew McConaughey Has A Double Digit Lead Over Current Texas Governor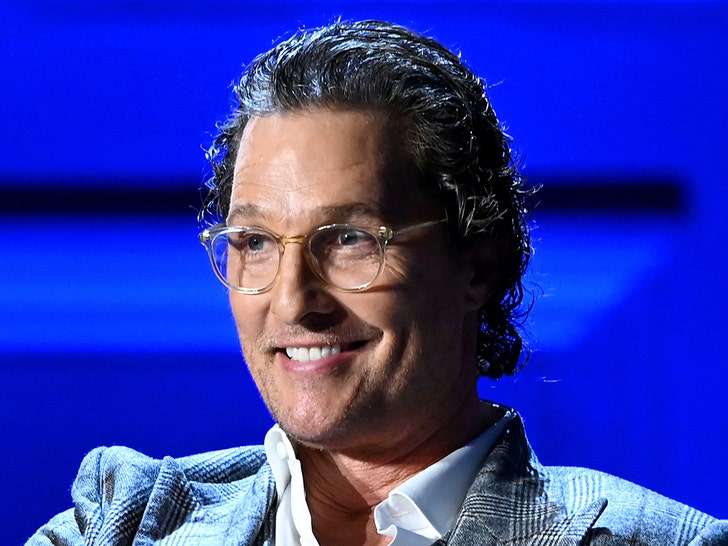 Matthew McConaughey has been teasing a political run the past year or two, hinting that he may run for Governor of Texas.
And in recent months, his thoughts have become more serious. He said he was giving the idea "true consideration" and that it would be up to the people on whether he'd run or not.
Well, the people (at least some of them) have spoken, and it looks like they're ready to welcome McConaughey with open arms.
According to a poll released on Sunday by the Dallas Morning News, the 51-year-old actor has a double digit lead over Republican incumbent Greg Abbott.
Among the 1,126 registered Texas voters polled April 6-13, 45% would vote for McConaughey, 33% would vote for Abbott and 22% would vote for someone else. Of the Republican voters polled, 56% said they'd vote for Abbott, compared to only 30% for McConaughey. The margin of error is +/-2.9%.
So obviously the actor is benefiting from name recognition, but even still, those numbers are pretty high.
The main issue for McConaughey will be his unwillingness to take a side.
McConaughey's middle-of-the-road politics might be a hurdle if he decides to take the plunge, as he has criticized both parties. Although Democrats leaned toward the Oscar winner by 66% to 8%, only 25% of them said they would likely support a candidate who is a centrist, while 51% want a progressive.

And, on the flip side, while independents broke 44% to 28% for McConaughey, only 20% of GOP gubernatorial primary voters preferred a centrist Republican, with 18% wanting for someone more like Donald Trump and 14% wanting someone more conservative.
Sadly, people don't want someone in the middle right now, even though that could be a good thing. If you really had someone who was firmly in the middle, it could heal some of the damage Trump has caused.
That being said, it's hard to find someone who is truly in the middle. We're sure even McConaughey leans to one side more, and once you're in that position of power, your true colors start leaking out.
He'll also have to consider if he's willing to give up his acting career. Once he officially runs, it's going to change his career in Hollywood forever.
---