Kourtney Kardashian Caught Sucking On Travis Barker's Thumb In Bizarre Instagram Clip
There is no trying to hide it now, Kourtney Kardashian and Travis Barker have went fully public with their relationship. Like, we're-keeping-the-blinds-open-in-our-bedroom public.
In the past week or so, Kourtney and Travis have posted a few risque photos to their social media accounts.
Travis went on his Instagram the other day and posted this bizarre clip of Kourtney sucking on his thumb. It feels like a post that should have stayed in the drafts, but here it is…
Additionally, Kourtney jumped on her own Instagram to ask her followers if they enjoyed rough sex. She asked the question by posting a racy stock image that features the lower half of a woman, with her panties exposed.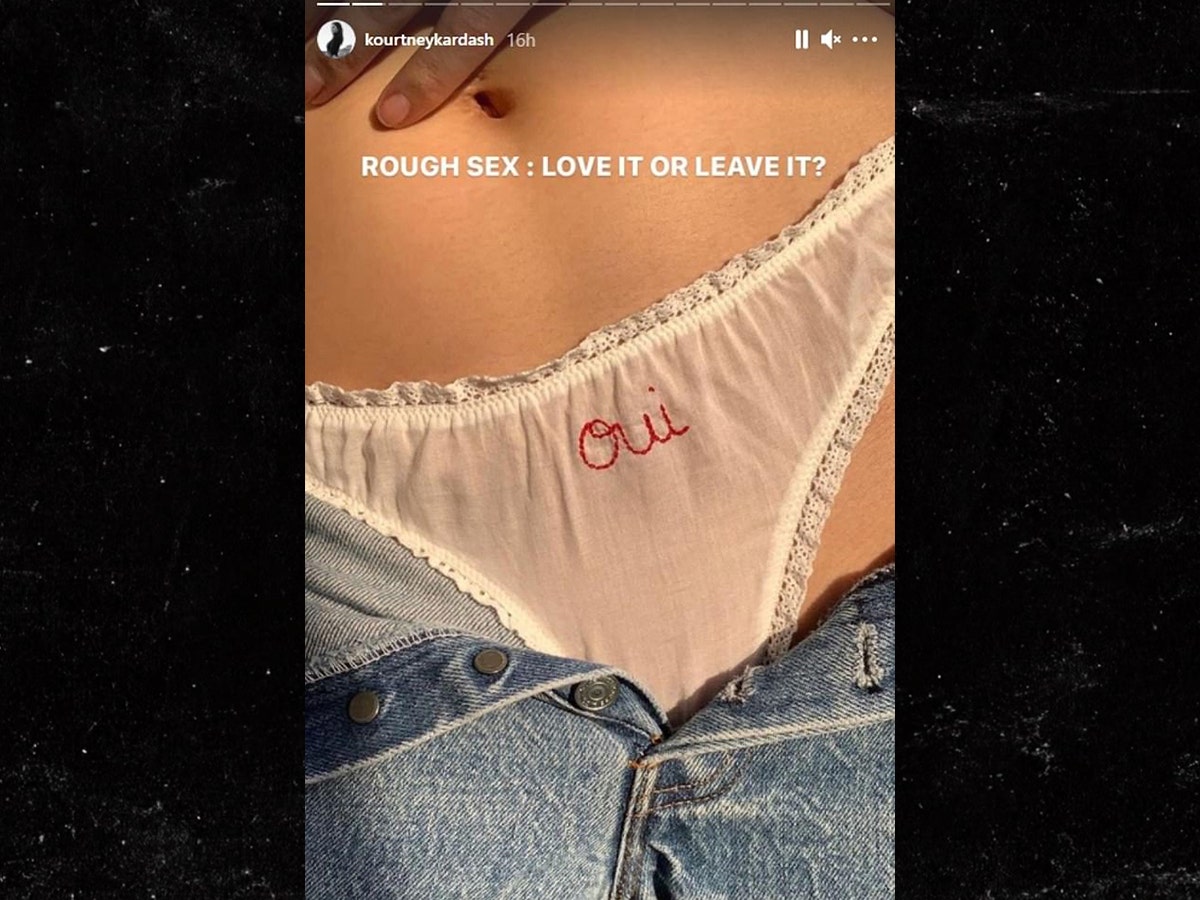 Sounds like Travis and Kourtney are enjoying their new romantic relationship together. As we reported previously, they had been friends for a long time, living in the same neighborhood for quite some time.
According to insiders, the two stars are getting serious.
Their relationship has gotten more serious over the past two months. Travis' post on Instagram was just him wanting to let everyone in the world know how crazy he is about her. They love each other very much and their chemistry is off the charts.
Is it love or is it lust? Too early to tell, but for right now, they're clearly having a lot of fun.
---