Remember The Weird Drama Between Rachel Bilson And Rami Malek? Well, It's Been Resolved!
A few weeks ago, we told you about the bizarre drama between Rachel Bilson and Rami Malek.
Bilson was on an episode of the 'Armchair Podcast' with Dax Shepard. And during her appearance, she talked about how she once posted an old photo of Malek and her as teens in high school together on her Instagram account.
She posted the photo just before he won big at the 2019 Oscars, as a way to say, "Hey, look at how far you've come."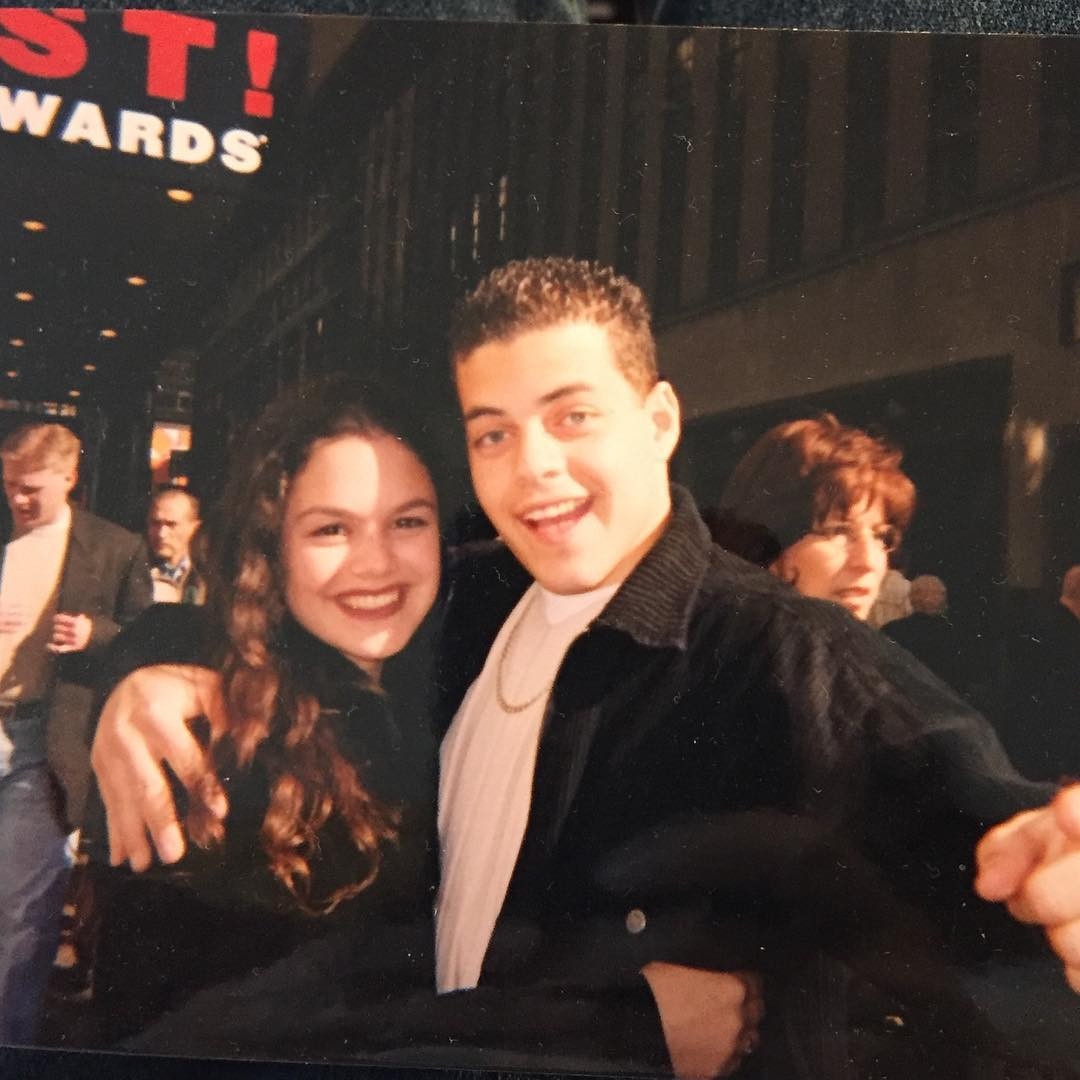 As you can see, Malek looked a little different back then, but it was the late '90s, everyone looked different.
After she posted the photo, he messaged her and asked her to take it down, "I would really appreciate it if you take it down. I'm a really private person," he wrote her.
I wrote to him a really nice message, like, 'I'm so sorry. Go get the Oscar, you're doing amazing.' And I never hear anything back. But I was super bummed because he was always so nice and we were good friends, and I'm a big fan of not taking yourself seriously, especially at that level of fame and talent. … It's his thing, so I respected it. I took it down. I was just a little bummed at how it was handled.
Well, after she retold the story on the podcast, the story went viral, and it looks like it got Malek's attention.
And to Bilson's surprise, he reached out to her and they managed to put an end to the beef.
Rami and I actually have talked since that came out. He connected with me, and we're all good. He was so sweet and we're totally fine now and we talked about it and we're good. He was so gracious, and I totally understood where he was coming from and he understood me. And I was just so happy we were able to squash it and, like, move on.
It's a huge relief for Bilson, who reportedly had so much anxiety after her appearance on the podcast went viral. "I was having a panic attack. I felt so bad. Rami is going to think I'm doing this again," she thought.
Which I mean…why else would you bring it up? What did you think would happen?
Whatever though, at least this story has a happy ending, and we can go on with knowing Malek is not a huge douchebag.
---