Wait, So Is Britney Spears Pregnant Or Not? We Need Answers!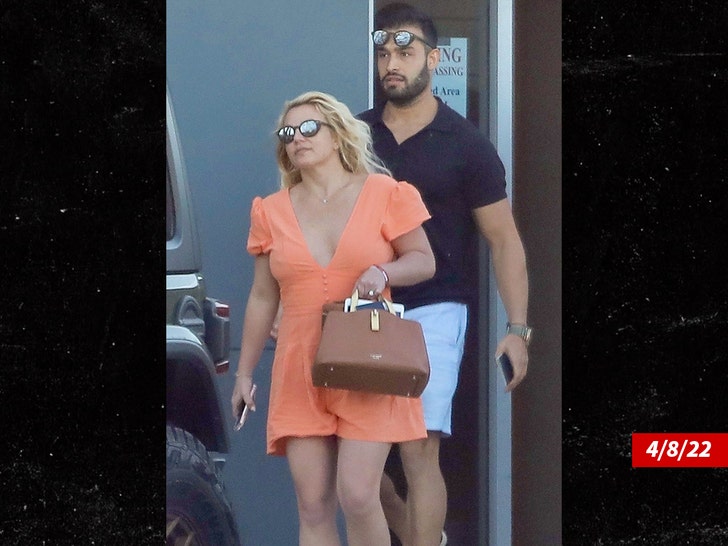 Britney Spears' Instagram account is honestly a nightmare, and we mean that in the most respectful way. It's pure chaos. It doesn't feel real, and if you stay too long, it feels like you might not ever get out. Her Instagram makes just enough sense to bring you in, but you'll never figure out the mystery. No matter how long you sleep.
And boy, did she tease a big mystery on Monday. She posted a long caption, and in it, she seemingly confirmed a pregnancy, but then also talked about a food baby. Fans have been left confused, trying to figure out if she's actually pregnant, or if she just simply ate too much.
I lost so much weight to go on my Maui trip only to gain it back … My husband said 'No you're food pregnant silly ? !!!" So I got a pregnancy test … and uhhhhh well … I am having a baby'
If you stopped reading there, you'd think, "Oh wow! She's pregnant!" but again, this is Britney Spears we're talking about here. She had to complicate things.
Her captioned continued…
4 days later I got a little more food pregnant. It's growing !!! If 2 are in there …I might just loose it … I obviously won't be going out as much due to the paps getting their money shot of me like they unfortunately already have.
Okay… so she's not pregnant? But then she tied things back to her two previous pregnancies, saying she suffered with perinatal depression, and this time around she'll be doing yoga every day to help combat that.
So yeah, who the hell knows. I'm honestly 50-50 on this. We do know that she had expressed interest in having more kids during her conservatorship hearing last year, claiming her family wouldn't allow her to have anymore kids.
For those wondering, Britney is 40-years-old, so if she is pregnant, it could be a high-risk pregnancy.
---