Khloe and Lamar Prenup Agreement Details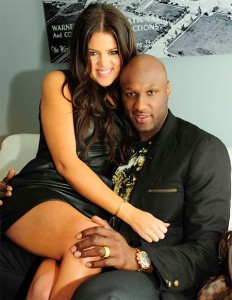 All the hoopla about a new show tons of money and a big NBA contract. Well what if Khloe becomes a basketball wife? What will she be left with? Or does Khloe make more the Lamar? I decided to see if the beautiful couple has a pre-nup. Low and behold…..
Here's he Scoop:
According to Radar Online.com in case of an unfortunate divorce, Khloe will receive approximately $500,000 for every year they were married, $25,000 a month in general support, their new house, a new luxury vehicle at the end of every lease cycle, $5,000 a month for shopping, $1000 for beauty care, and court side Lakers tickets for everyone in her family.
Well Damn! Sign me up – strap my a$$ in some high heels and call me Khloe.
---