Wu Tang Forever. A man Heckles Ghostface Killah during concert and the Fans jump into action (Must see Video)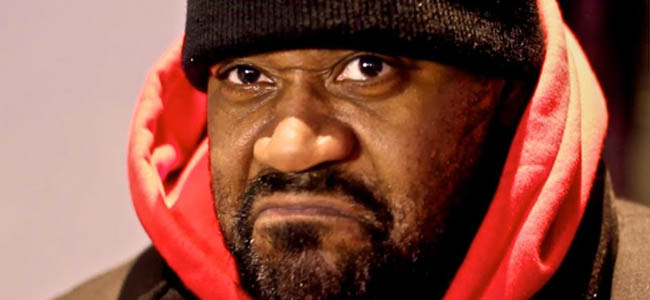 During a concert in Amarillo, TX there was someone in the crowd actually heckling Ghost Face. Despite appearing on VH1's Celebrity Couple's Therapy reality show, Ghost is no punk. He proceeds to call this dude out.
The guy responds accordingly taking off his button up and approaches the stage in just his wife beater.
At this point, the man knows that Ghost Face isn't really going to assault him, especially in public while cameras are rolling. He rationalizes that he can play the tough guy role without any repercussions. That was his first mistake.
Ghost explains to the crowd, that this guy has been giving him the middle finger all night. He says,
Step right there, I will pound you out. Early. Early. It's Friday night, this n**a will go to sleep early. He was up here giving me the middle finger all night like this. Telling me to eat a d**k.
That's when the crowd starts pushing the guy and then eventually decide that they are just going to pound him out. Multiple fans just start throwing punches from all directions. Luckily for him, security was there so he only received minimal damage.
Like a true gentlemen Ghost Face thanks the crowd and says,
Wu Tang Forever. I think this guy got exactly what he deserved. Here is one of the best videos you will see this week.
---