The Best Man Sequel Finally Underway. Film is Rumored to have a "Dark" Plot Twist!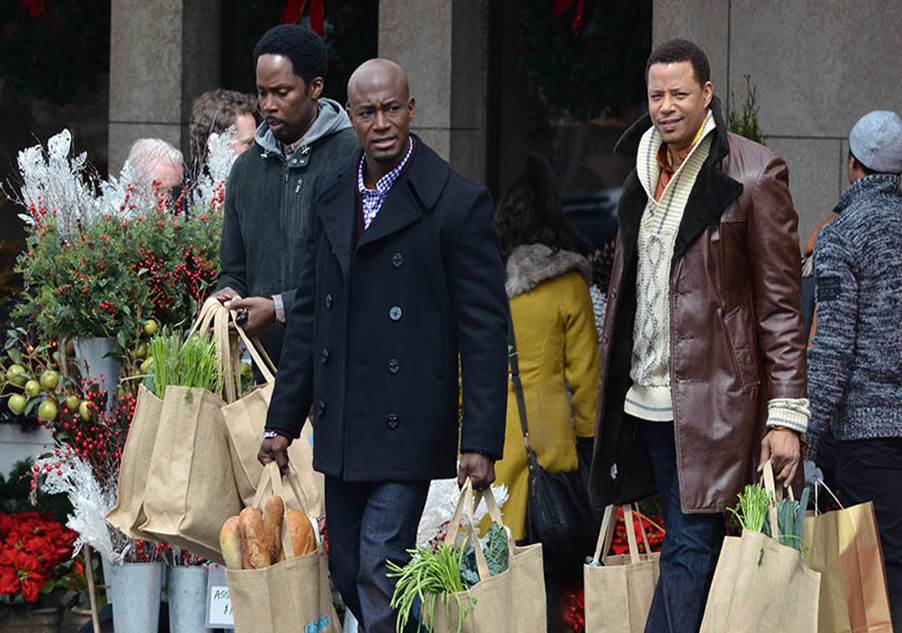 There hasn't been that much revealed about the sequel but it is indeed underway. The production is currently underway as the cast and crew are filming in Toronto. It will be called The Best Man Holiday. The entire original cast will be back in full effect – Taye Diggs, Nia Long, Morris Chesnut, Harold Perrineau, Terrence Howard and Sanaa Lathan.
The movie is slated for a November 15th 2013 release. Get your Thanksgiving Holiday dates lined up.
PLOT DETAILS?
Terrence Howard was promoting his film Dead Man Down when he told the media that the Best Man Holiday has a "dark" plot twist.
I think it's going to be amazing film and I get teary-eyed thinking about it because there's some tragedy in it,"

"That's all I'll say."
He also said that there was a lesson t be learned from the film,
[Director and screenwriter] Malcolm Lee showed us what intelligent young black people were capable of in the The Best Man I, but The Best Man II, it shows where people go, whether they're doing the right thing or the wrong thing, and how much we need each other within our community."
We do know that the movie sees the college friends reunite over the Christmas holiday and they find out how easy old romances can be rekindled. Hmmmm…..

Malcolm D. Lee wrote and is directing the sequel. There's nothing like a well done Black movie during the holidays. Now we just got to get Spike Lee and Ray Allen together for that He got Game Sequel.

[more…]
---