Shocking Photos Show Tara Reid Secretly Lost One Of Her Limbs In Gruesome Accident (PHOTOS)
Oh, geez. Life just continues to suck for Tara Reid. The incredibly talented actress who starred in such classics as, "The Hungover Games" and the heartfelt comedy, "Last Call" has apparently been in a terrible accident.
The 38-year-old actress was seen in New York City the other day and she was missing something very special. She was missing her hand! We managed to get our hands on the shocking photos, but we must warn you that the pictures are quite appalling.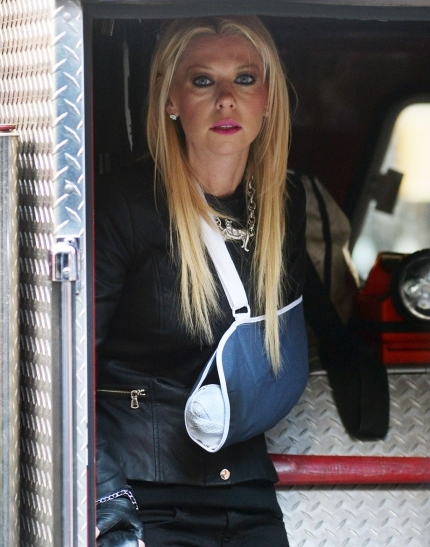 As you can see, the actress is clearly missing her hand. She looks like she is still in pain, but it's kind of hard to tell because she always looks like she's in pain.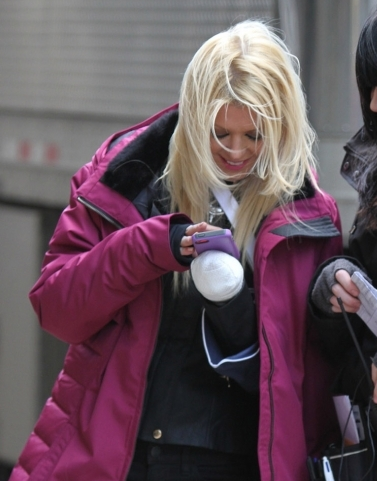 Just look at how difficult it is for her to play Candy Crush now. We understand that it probably seems like we're being insensitive here, but we're just as shocked as you are. What do you say in a situation like this? And you want to know the worst part about it?

We know exactly how it happened!

[more…]

This terrible "accident" wasn't an accident, at all. In fact, we have exclusive photos of the man who chopped off Tara Reid's hand.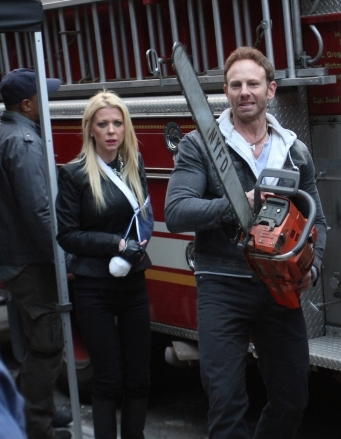 Look at that maniac! It appears this might have been an inside job. It looks like the weapon belongs to the New York City Fire Department!
Okay, okay. I guess it's time that we drop the act. Tara Reid didn't lose her hand. The pictures you see above are actually from the set of 'Sharknado 2'. So, it looks like Tara Reid's character (SPOILER ALERT!) will probably lose her hand sometime during the movie.
---