Breaking News: Scarlett Johansson Is Pregnant!
E! News, Us Weekly and People magazine have all confirmed with "multiple sources" that Scarlett Johansson and her fiance are expecting their first child together.
This news is surprising, especially when you consider the fact that Scarlett wasn't even ready to "think" about wedding plans just six months ago. The 29-year-old actress confirmed her engagement to Romain Dauriac, but told Good Morning America that wedding plans were far off.
"I'm not doing any wedding planning. No, that's far off my mind right now. Right now, I'm planning 'Avengers 2.' That's my planning."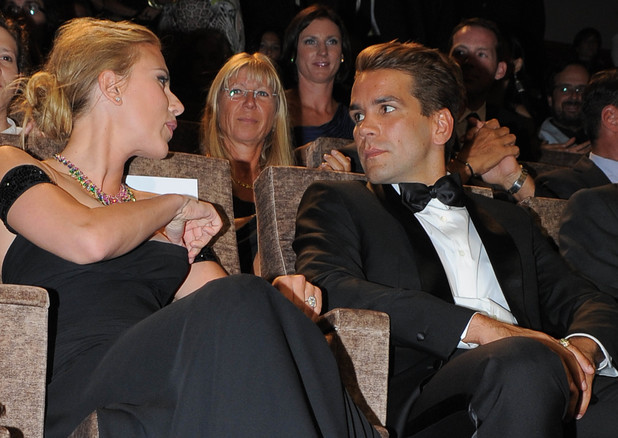 [more…]

Obviously a lot has changed in the last six months because they have decided to skip the wedding, and move straight to the baby! We should note that neither Johansson or Dauriac have confirmed the pregnancy reports, but we expect an announcement to come soon.

Sources tell TMZ that the actress is already 5 months pregnant! If the source is correct, Johansson will be popping out a baby around the 4th of July. This pregnancy obviously started with a bang, and it looks like it's going to end with one too.
---