Is Nicki Minaj Pregnant? Find Out What She Said During A Concert That Has Fans Freaking Out!
Nicki Minaj loves to tease her fans, and she did just that during a recent concert. With just a few words, Nicki managed to make her fans go crazy online. The 32-year-old rapper was speaking to the crowd at the First Niagara Pavilion in Pennsylvania on Saturday.
She was introducing her boyfriend Meek Mill (one of the opening acts on her tour) to the crowd,  "Make some noise for my baby father!" She yelled, which obviously made people wonder if that was her way of announcing she was pregnant. The audience cheered, Mill raised his hands in victory and smiled. It was a strange scene.
Of course, fans at the show captured the moment with their cameras. Later in the night, Nicki actually retweeted the video you see below. She didn't add anything to the tweet, except a long row of laughing face emojis.
She also brought back the laughing emojis when a fan congratulated her on the baby news. In addition to all the freakin' laughing, Nicki posted the photo you see below to her Instagram account.
The caption? "My beautiful babies. #Pittsburgh #ThePinkprintTOUR."
What does this all mean? I don't know. She was probably just playing around. Nicki has made it clear in the past that she doesn't want to have a child until she is married. "No matter wut he, or anyone else says, Onika Tanya Maraj won't b pushing anyone1 out her vajayjay, until she's married. Now check that." She tweeted out last month.
One thing is clear, Nicki Minaj seems to REALLY love Meek Mill. The dude is all over her Instagram account. It's incredible. She's like a 16-year-old girl in high school falling in love for the first time.
I don't know if I should, "Awww!" or if I should…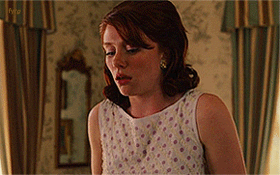 ---