Actress Bella Thorne Slams YouTube's Most Popular Star, PewDiePie, During Teen Choice Awards!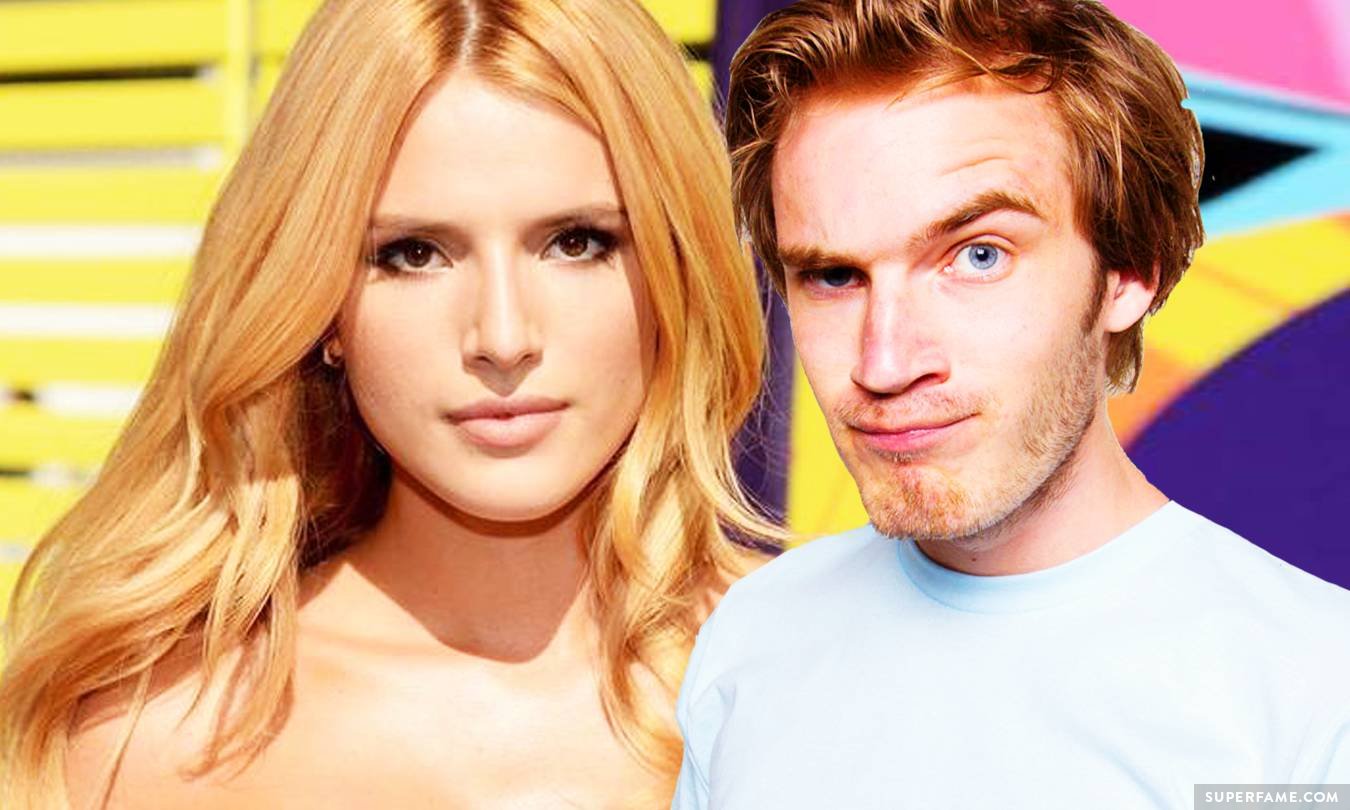 17-year-old Bella Thorne learned just how passionate and powerful the internet truly is. The actress, who once had her own show on Disney with Zendaya, took the stage last night with her 23-year-old boyfriend Gregg Sulkin. He's basically the English version of Tyga.
Anyway, they were presenting the award for Male Choice Web Star. And while announcing the nominees, it appeared that Thorne took a shot at Felix Kjellberg (PewDiePie) for not showing up to the event. "Felix something, something, something, you know what? Be here if you want to hear the rest of your name." She said with a smile.
That was a bad idea. Felix has over 38 million YouTube subscribers and over 6 million followers on Twitter. And according to most reports, he brings in around $4 million a year. He's more popular and more successful than Bella Thorne, but she wants to act like the bigger star because she found a little success on television?
Fans of PewDiePie, and just general fans of YouTube, let Bella know just how upset they were…
But before you completely ruin Bella's career, you should know that she probably wasn't the one who wrote that line. We all know the actors on stage just read sh-t off the screen like David Muir.
The actress actually confirmed this in a tweet she sent out to all the people slamming her…
She still made a mistake. I would have told them to write me something different. I know the power of the internet, and attacking one of their Gods on national television is not a good idea. Those writers tossed her under a bus full of angry internet users.
---