7 Times A Celebrity Lost A Fan By Being Incredibly Rude
We have all fantasized about meeting our favorite celebrities. Heck, even other celebrities dream about meeting their favorite celebrity. We build up the encounter in our head, and for some reason the chance meeting always ends with you two being best friends for life.
But sometimes your favorite celebrity is a douchebag. I know you probably don't want to hear that, but they're not always as lovable as the characters they play on screen.
Check out some of the stories below, and if you have any of your own (good or bad) share them in the comment section!
No. 7 – Rachael Ray
Don't let her kitchen invites fool you, she's not as welcoming as she seems on TV. There are several stories floating around out there about Rachael Ray, and 99% of them are not good. One user on Reddit remembers going to one of her book signings…
"There was at least 300 people there waiting when we arrived an hour before the signing. She showed up 15 minutes late and left after only an hour of signing books, leaving over 200 people with unsigned books. Needless to say there were a lot of returns at that Barnes and Noble that evening."
And another user claims they saw her inside a store and she was incredibly unpleasant. One more user claims Ray wasn't even nice to terminally ill children, "A girl I grew up with met her through make-a-wish (she had cancer and survived). She still tells people to this day that Rachel Ray is one of the most hateful/mean people she has ever met."
But we should note the user who wrote that last story has a username of, "BonerSoupAndSalad," so we're not exactly sure if we can trust them.

No. 6 – Tommy Lee Jones
This one is hard for me to write. I've always liked Tommy Lee Jones. He seemed like a cool, simple dude to me, you know? Someone you could drink a beer with. Sadly, there are several people out there who claim Jones would rather smash the beer bottle over your head.
Reddit user unliterate posted this to the site, "I met Tommy Lee Jones at the DFW airport when I was 10. I said, "Hello Agent K!" He said, "F–k off kid."
That was several years ago though, right? Maybe he's changed? Probably not, according to another user who wrote, "I live in Chicago and one of our local entertainment reporters always talks about how he is the capital douche."
However, they also mentioned how their 2nd grade teacher was his neighbor and she claimed he was the nicest man in the world.
No. 5 – Donald Trump
Does this really surprise anyone? Of course Donald Trump would make this list. Basically, Trump makes every negative list just by being Trump. We don't even have to include a horror story for you, but we're going to do it anyway.
There are several people who claim Trump has waved his douche flag right at them, but let's focus on this heartbreaking story coming from Gawker:
"Donald Trump once personally threw me out of a casino. He saw me sitting on a low wall outside the buffet, and he angrily gestured toward me to one of the goons walking through the casino with him. The goon came over and told me I'd have to leave.
I was 7."
Sounds about right. He should have built a higher fence around the casino.
No. 4 – Rihanna
I don't want to believe the bad stories about Rihanna. She seems so real and normal in her interviews, but according to one cook at a hotel, she's light years away from normal.
The cook claims Rihanna and her two friends sat down in a booth, and then had the area next to them blocked off, which was especially odd because no one else was inside the restaurant at the time. She allegedly placed a "special order" while at the hotel restaurant.
"She wanted noodles with parmesan cheese and garlic. I put all 3 plates together and send them out. For Rihanna I made capellini (angel hair pasta) with garlic and parm. Salt and pepper were the only other things I added."
But Rihanna didn't like it. She sent the dish back twice, demanding that they get it right. The cook didn't know what to do, so he just made the same exact thing again for the third and final time.
"'About time they got it right' she told the server. That same server told me she had never wanted to strangle someone so much in her life. I guess she was equally hard on her."
According to the cook, Rihanna treated the server like she was a little kid.
No. 3 – Shaun White
I kinda got the feeling Shaun White had a little douchebagness inside him when he told people not to call him the Flying Tomato anymore. Why would anyone complain about that badass nickname?
One Reddit user claims White's bodyguards prevented them from going inside the same elevator as the superstar athlete.
"I met Shaun White at a hotel one time. We were waiting for the elevator and he came up with his bodyguards, and took our elevator. For some reason his bodyguards wouldn't let my friend and I ride the elevator with him."
Maybe he was trying to protect them? He could have been sick or something, right? Just looking out for his fans, not wanting to get them sick.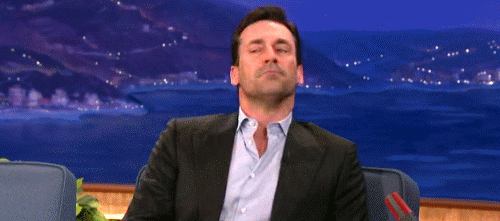 No. 2 – Mandy Moore
You all remember Mandy Moore? The sweet girl from A Walk to Remember? She basically played the nicest person in the world in that movie. It made everyone believe she was truly that adorable and sweet in real life.
But it looks like she's just a really good actor. A Gawker user had a hilariously awful experience with the 31-year-old actress. It started at a Rite Aid, and ended at a local smoothie place. The story is too long to post here, so I suggest you just click that link up there and read it.
We'll give you a little tease…
"As I'm on my knees fumbling between toilet paper and batteries, this woman is simply standing there where she stood, not helping, a bit awkward. I look up at her and sure enough, it's Mandy Moore. And oh my hell, is she giving me the death look."
No. 1 – John Mayer
Ah, the lovely John Mayer. It seems like 50% of the internet believes he's the coolest, funniest and most talented dude in Hollywood. The other 50% believes he's the slimiest, douchiest, and least talented dude in Hollywood.
Personally? I think he's pretty talented and funny, but that doesn't mean he can't also be a douchebag. This poor girl claims Mayer straight up rejected her for not being pretty…
"I was young (13, maybe?) Stuck around after the concert to meet him. He went down the line and hugged all these pretty girls around my age then came to me, gave me a look of disgust, shook his head no and moved on. I was devastated. Don't worry guys, I turned out pretty good looking."
Admittedly, this could have been Taylor Swift trying to make Mayer look bad. We all know how much she loves the number 13.
ENDING THINGS ON A POSITIVE NOTE…
Nice Guy Aaron Paul
Not every celebrity is rude. Aaron Paul is considered to be one of the nicest dudes in Hollywood. We haven't heard one negative story about him. One user on Reddit actually met Paul inside an airport in London. "[He's] one of the nicest celebrities I've ever met, he's one of the nicest people I've ever met." The user wrote, explaining that the actor even seemed interested in his life, asking him what he was doing in London.
And he was even nice enough to stick around for this awesome photo…
---